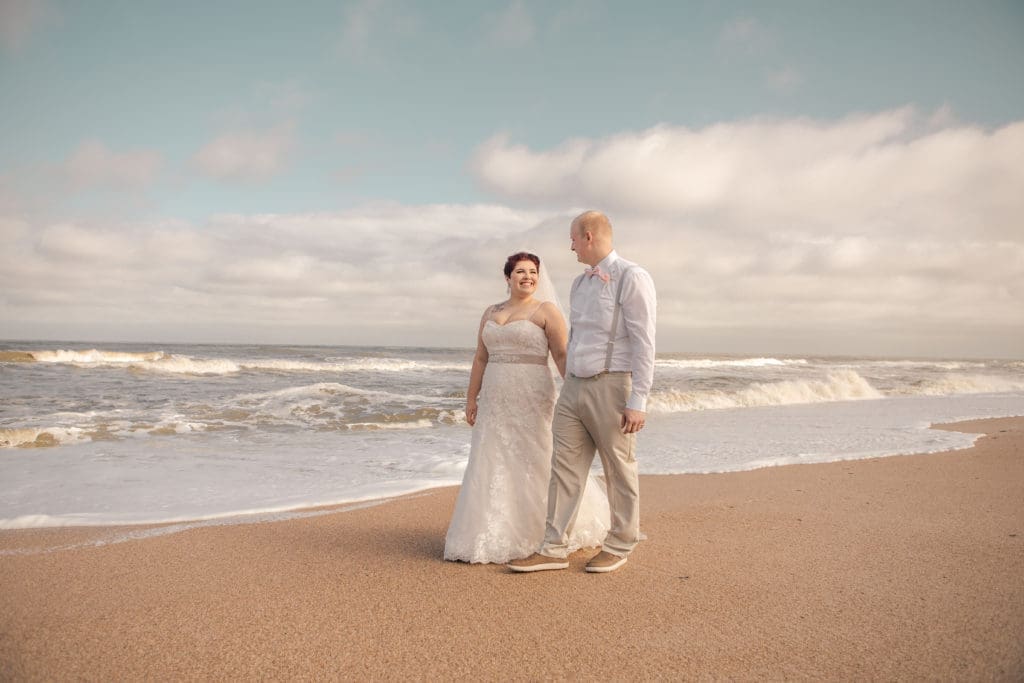 Shortly after you announce your engagement, everyone – including extended family and friends – wants to provide helpful tips and advice on wedding planning. Suddenly, even your Cousin Mildred is a wedding planning professional with a wealth of experience and knowledge. Afterall, she planned her own wedding in 1994, right? And while there is value in listening from other people's experiences and mistakes, there is a common thread of advice that I have to say I sorely disagree with. Not because I have a personal vendetta or issue, but because I have personally witnessed couples disappointed and frustrated with the outcome.
What's the advice? Save money and have __ (insert your favorite family member, friend, neighbor, grocery clerk, etc.) do your wedding.
Yep, you heard me right. The most common, but misleading, piece of advice provided is to utilize family members and friends in place of wedding professionals to save money. And while maintaining a budget is important, hiring professionals is just as important. Here's why:
Experience – No matter the area of wedding expertise, each wedding professional comes with a wealth of experience which has led to their establishment as a wedding professional. While your cousin, Sammy, has a computer and a Spotify account, he might not be the right choice for a DJ at your wedding – one which might lack the needed WIFI or stereo equipment to support your budding entrepreneur. Instead, take into consideration the pros of hiring a professional. Not only have they likely performed at countless weddings, but they have also had to work through countless issues/barriers, making them more prepared to address any possible problems at your own wedding. Cousin Sammy might put on some great living room parties but be paralyzed at addressing technical issues at a traditional venue (with limited technology and support). Hiring a professional means that you are hiring a person who has troubleshooted through even the most challenging scenarios and still risen above and continued a successful business.
Quality of Product/Service – Yes, your grandmother can make a mean peanut butter cookie, but this doesn't necessarily translate to a three-tiered wedding cake. And while grandma might be able to pull off a basic tier or two, is that really what you want? You only get to do your wedding once and, when you look back at your photos with your future grandchildren, you will likely not be sharing a budget analysis, but rather the beauty of your wedding and all of the intricate details. Sure, include grandma in the process (maybe even enlist her help in making great cookie favors), but avoid cutting costs on important wedding details, where the quality of the product and service is necessary.
Familiarity with other Vendors/Venues – Often overlooked, wedding professionals often develop relationships with other wedding professionals. This is a natural benefit to the bride, as it creates an ease of communication and an understanding of the other's expectations and work style. Photographers learn quickly how to navigate taking beautiful photos without impeding the work of make-up artists, officiants, and DJs. Florists learn how to compliment a cake designer's creation and work simultaneously to develop a beautiful product. This might not come as naturally to someone who does not regularly work in the wedding industry.
At the end of the day, save money, but learn to cut costs in the right way. A two-tiered cake from a professional might be more desirable than a three-tiered cake from your aunt's neighbor. Four hours of professional photography might be more valuable than eight hours of your uncle's attempt behind the camera. Don't be afraid to incorporate your loved ones in the process but leave the important details to individuals who have made weddings their livelihood – they have more at stake, and naturally want your wedding to succeed.
Need suggestions on where to start? Check out some of my ultimate guides (for Tux Rentals, Venues, Bridesmaid Dresses, and Wedding Dresses) or see my preferred vendors list for more.