WHAT TO LOOK FOR AND WHERE TO LOOK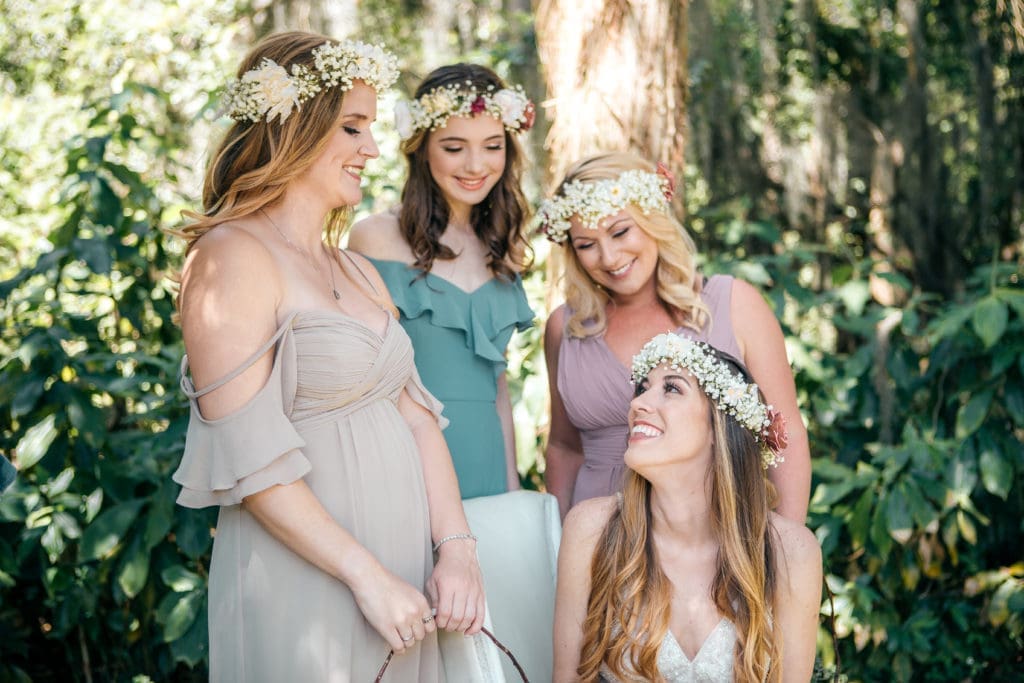 Your girls. Your support system. Your "ride or dies." The women standing next to you at the altar often represent some of the most important people in your life and there is no better way to honor them than by ensuring they look their best on your Big Day. No one wants to be stuck in some frumpy dress picked off the rack because it matched the tablecloth or flower scheme. Instead, opt for a more personalized approach that represents their individual personalities and styles.
WHO?: It's important to note that the term "bridesmaid" typically encompasses several important figures, including the maid of honor, matron of honor, and/or junior bridesmaid. The women standing at the front of that aisle often come from all stages in life and represent significant individuals in the bride's life. Ideally, the bride should select dresses that represent who they are and the relationship they have forged over time. Not every dress needs to be the same. Let me say that again – not every dress needs to be the same. In this case, the "who" is more important than the "what" (namely, what they are wearing). There are many ways to "tie" the dresses together without having everyone matching, such as common fabrics, similar details, or matching accessories, just to name a few.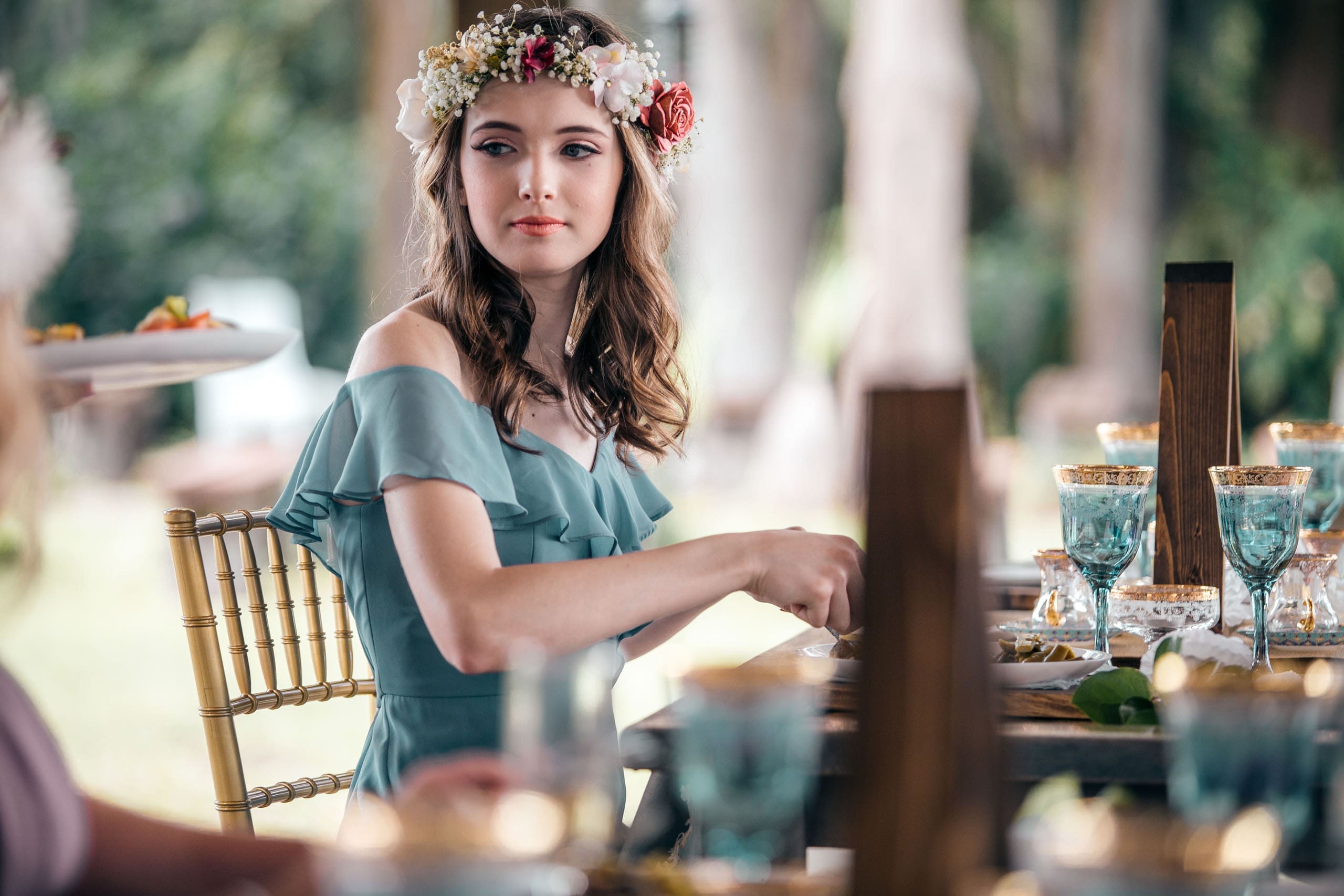 WHEN?: At least six months in advance. Keep in mind that alterations are sometimes needed for bridesmaid dresses as well. Waiting too close to the date could cause unnecessary frustration for the bridesmaid and bride.
WHAT?: So what should you look for when picking bridesmaid dresses? Well to answer that, ask yourself a different question: what do you look for when picking "THE" dress? For most women, they are looking for how the dress makes them feel. The ultimate dress is often a magical combination of proper fit, complimentary colors, and an overall style that matches your own personality. Therefore, reason would tell you that a bridesmaid should be looking for the same. Does the dress fit the individual bridesmaid properly and compliment their unique body shape? Does the color compliment their hair and skin color, in addition to the other colors represented in the wedding/party? Does the style appear to fit the person? Would they wear something similar if they were picking out a dress for a special occasion?
WHERE?: Below is a list of local and national chains that can serve as a starting point for your bridesmaid dress needs:
Local: All Brides 2 Be
If you are local (in or around Pinellas County), check out All Brides 2 Be. Not only will you be supporting a local business, you will get all the care and consideration that a small, local business can provide!
National Chain: David's Bridal
It's a bridal staple for a reason. Located across the US, it allows bridesmaid from all over the country to pick out the perfect dress, in a wide variety of sizes, colors, and styles.
Online: Etsy
Looking for something a bit more unique? Want to support small business owners? Etsy has a surprising amount of bridesmaid dresses and it allows the bride to find unique and one-of-kind pieces for each of the members in their party.