What to look for and where to look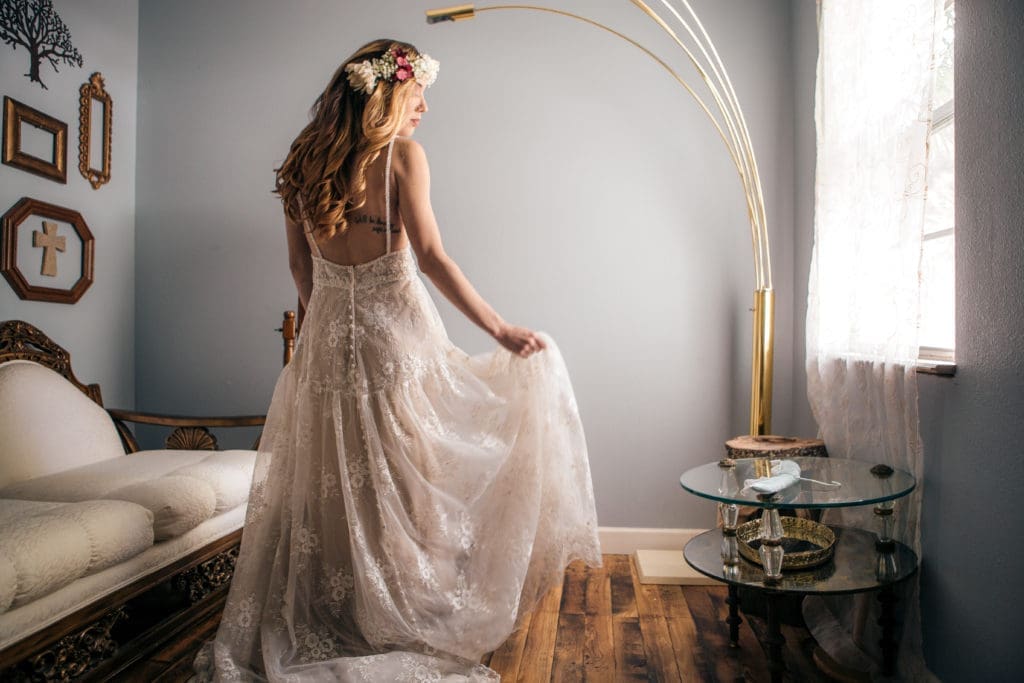 It's the center of every bride's vision board. The highlight of every photo. The focal point of the overall style and mood of the wedding. It's THE DRESS. For many brides, picking the wedding dress is one of the most crucial decisions made during the wedding planning process. Afterall, how a bride feels in her wedding attire makes a huge difference on how she will feel during the big day. Entire TV shows and bridal catalogs have been devoted to this one wedding element and, with it, comes a certain kind of weight – an importance – to selecting the perfect one. For some, it can even bring a sense of anxiety and uncertainty. Wedding dresses do require careful selection, and for that reason, I have compiled a few considerations in the dress selection process.
WHO?: The obvious answer is the bride. Wedding dresses are solely associated with the bride (and maybe her bride-to-be). However, a more subtle question should be: who is the bride? As in, how might you utilize your dress selection to best represent your personality and overall style? The dress should simply be a more elegant or elevated version of you – the bride. This is the piece that many brides get wrong. They go looking for a dress that fits their "vision" or their "wedding board" instead of looking for a dress that fits them. The dress should be secondary to the bride. If the dress is becoming the center of attention, then it, by definition, is taking the attention away from the bride, herself.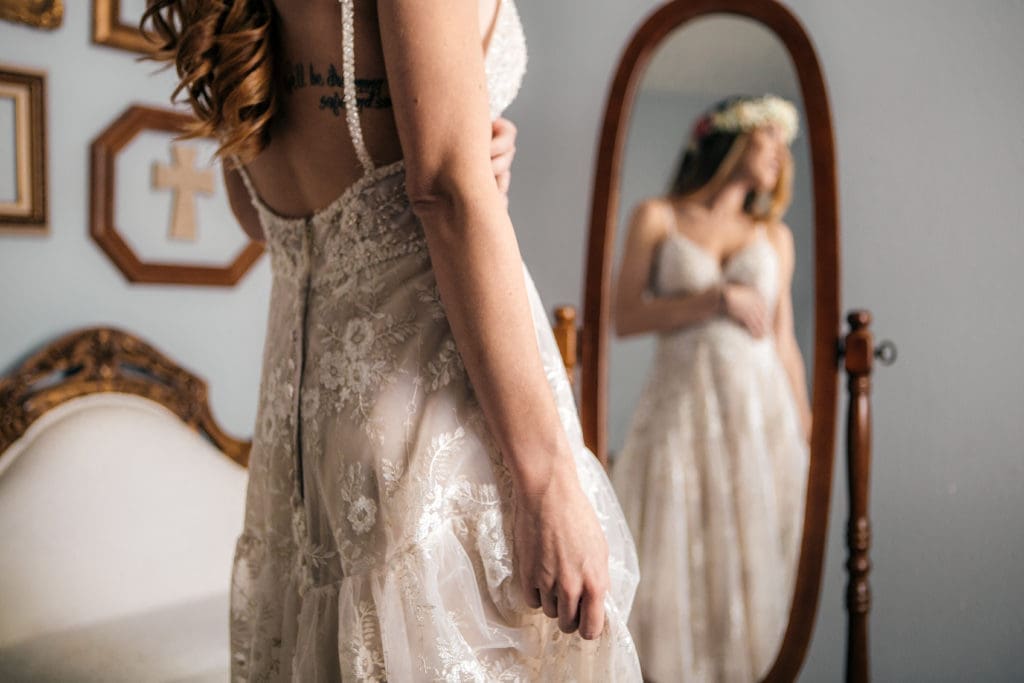 WHEN?: Approximately nine months from the big day. Keep in mind that many wedding dresses require alterations to ensure a proper and perfect fit. Not to mention, some dresses require multiple fittings.
WHAT?: There are several elements to picking your perfect dress, but ultimately you want to look for the right SHAPE (Silhouette, Hemline, Appearance (overall), Personality, and Embellishments). Silhouette refers to the overall shape or structure of the dress. The most common silhouettes seen in bridal fashion today include the ballgown, mermaid, sheath, a-line, trumpet, and empire. The name of the silhouette often is a visual picture of the dress itself. For instance, a mermaid silhouette has a mermaid-like appearance, with a fitted bodice and a dramatic flare at or below the knee. The hemline refers to the length of the dress – do you plan to wear a short, cocktail inspired dress or a long dramatic gown with a flowing train? Both of these factors have an impact on the overall appearance – or style – that the dress emulates (such as modern, romantic, or boho). The dress should also fit your personality and, as noted before, be a more elevated version of your everyday style and fashion. If you typically wear more modern and sophisticated pieces, now might not be the time to try out a boho-chic vibe. The embellishments are really just the icing on the cake – beading, lace accents, etc. – that provide extra flare to the overall dress. Ultimately, all of these elements when properly placed together (the "SHAPE") should create an ideal dress.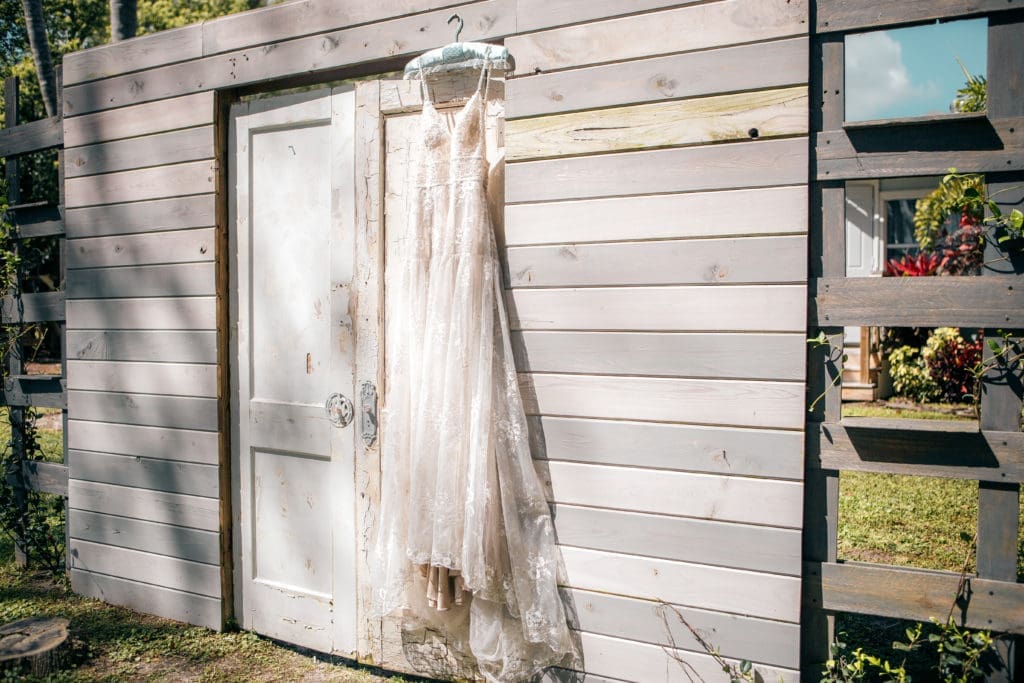 WHERE?: Below is a list of local and national chains that can serve as a starting point for your wedding dress:

Local: All Brides 2 Be
If you are local (in or around Pinellas County), check out All Brides 2 Be. Not only will you be supporting a local business, you will get all the care and consideration that a small, local business can provide!
National Chain: David's Bridal
Recommended by nearly every bridal magazine, David's Bridal is a national favorite for a reason! They carry a large assortment of dresses and sizes at affordable prices. They also are located all over the country, making the perfect dress easier to find.
Online: Vow'd
A unique offering – Vow'd provides brides the opportunity to try on dresses in the comfort of their own home (a pandemic lifesaver!). Brides can pick up to three dresses to have shipped to their home. They have seven days to try on their choices and ship them back. Should they love one of the dresses, they can keep it for up to 15% of their purchase.