Location. Location. Location. Aside from the photographer, the venue, or location that you choose to have your wedding, is one of the most important decisions to make in the wedding planning process. A good venue or location can be a catalyst for further inspiration or planning; whereas a bad location can be a burden that has to be "planned around." In many ways, your venue is a canvas for the wedding masterpiece that you are creating. If you don't have a good canvas, you likely will not have a good painting.
I have been photographing weddings and elopements in the Tampa Bay area for approximately four years. During that time, I have had the honor of photographing at a variety of locations and I have developed a list of venues/locations that I believe provide the best "canvas" for your wedding. This list focuses on outdoor locations – beaches, parks, and all-inclusive venues. I will provide you my personal input, including their individual strengths and unique offerings.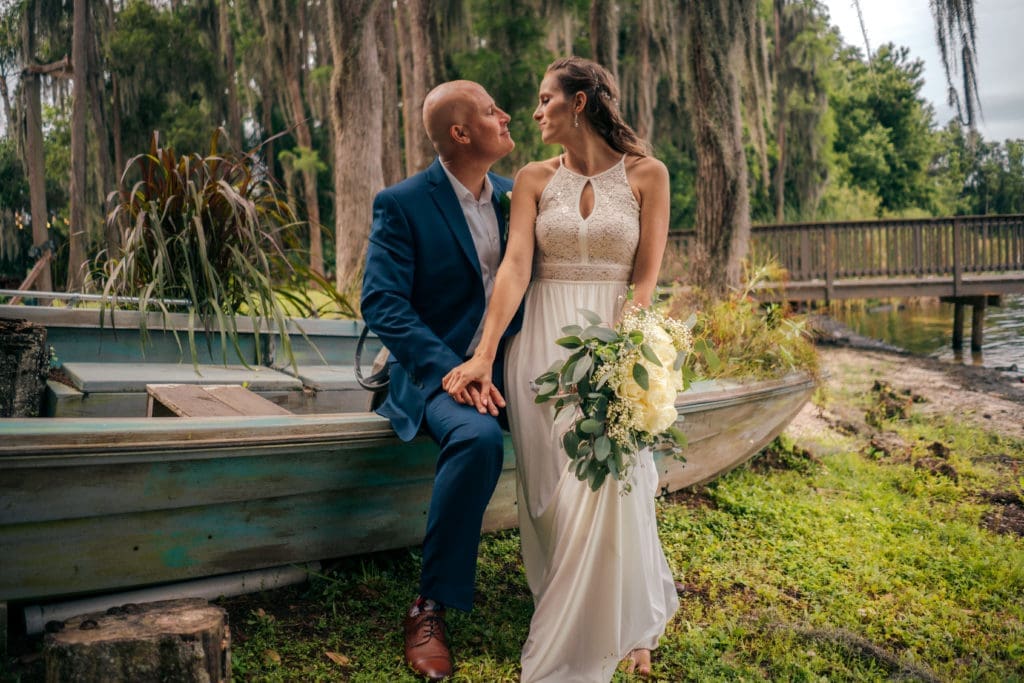 Knotted Roots on the Lake
Location: Land 'O Lakes, FL
Price Range: $4600 +
Strengths: There is nothing more romantic than a sunset wedding set against a wooded lake. Not only is the venue beautiful, it's also practical in that it offers a site for both the ceremony and reception, as well as separate areas for the bride and groom to get ready. This separates itself from other outdoor venues – such as beaches and parks – as many of these locations are beautiful and include water – but lack in practicality. As Knotted Roots is an all-inclusive venue, it also makes the planning process easier, as the couple is able to choose from a variety of preferred vendors (myself included), who have been vetted specifically for their individual skills/abilities.
Unique Offerings: Separate bride/groom suite (mentioned above); a private dock (perfect for photos); parking specifically for the venue; partnership with skilled vendors; wedding coordinators.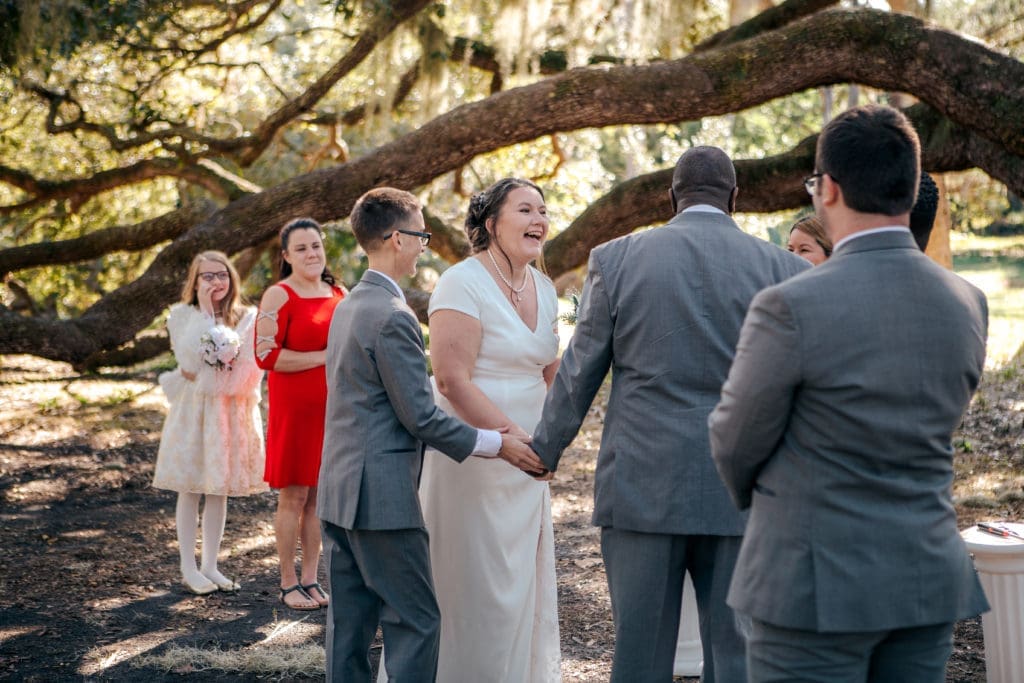 Philippe Park
Location: Safety Harbor, FL
Price Range: $150 +
Strengths: I frequently utilize Philippe Park for engagement photos, in addition to weddings. The park is draped in luscious trees and overhanging branches, in addition to neighboring the Gulf. This provides a variety of backgrounds for the ceremony and photos. Although open to the public, it never appears to be overly crowded (as opposed to some beach locations) and offers a variety of pavilions for use.
Unique Offerings: brick pathways (handicap accessible); oak trees; historic landmark; 122 acres (one of the larger locations on this list).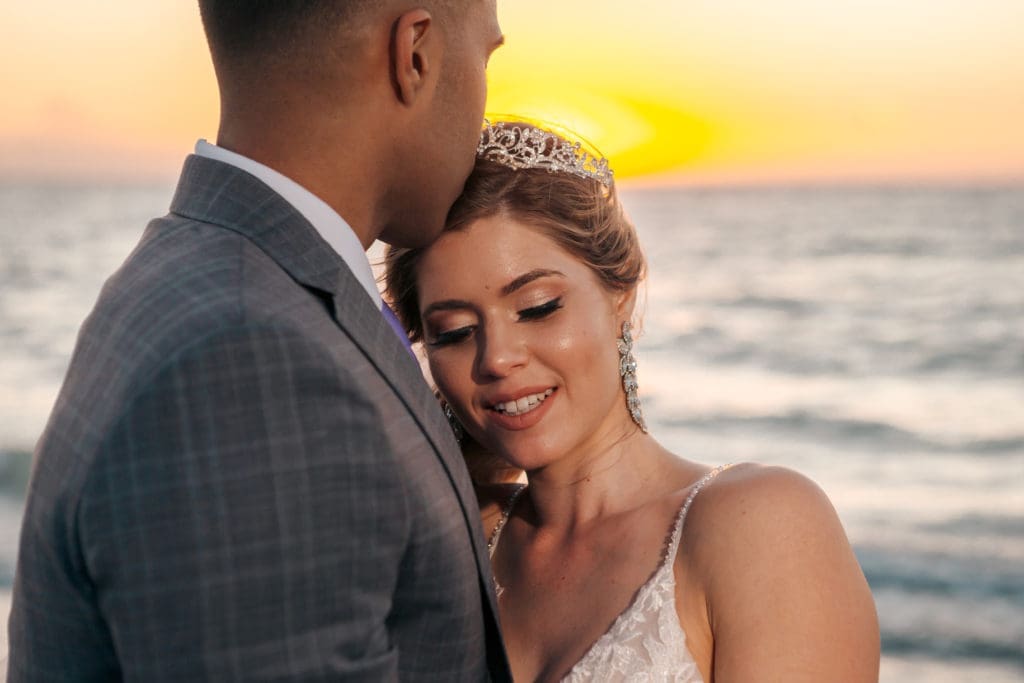 Indian Rocks Beach
Location: Indian Rocks Beach, FL
Price Range: Free (for the venue)
Strengths: A public permit is not required for groups under 50, thereby making it one of the more affordable options on this list. Although it is a public beach, it is large in size, consisting of 27 public beach accesses/parks. The beaches are well-maintained, and due to its large size, there is the appearance of fewer beach-goers, as visitors are more spread out. Overall, I have been able to capture many beautiful sunset weddings on the Gulf, leading to cherished memories and photos.
Unique Offerings: budget-friendly; positioned next to a variety of hotels and restaurants; affordable beach parking.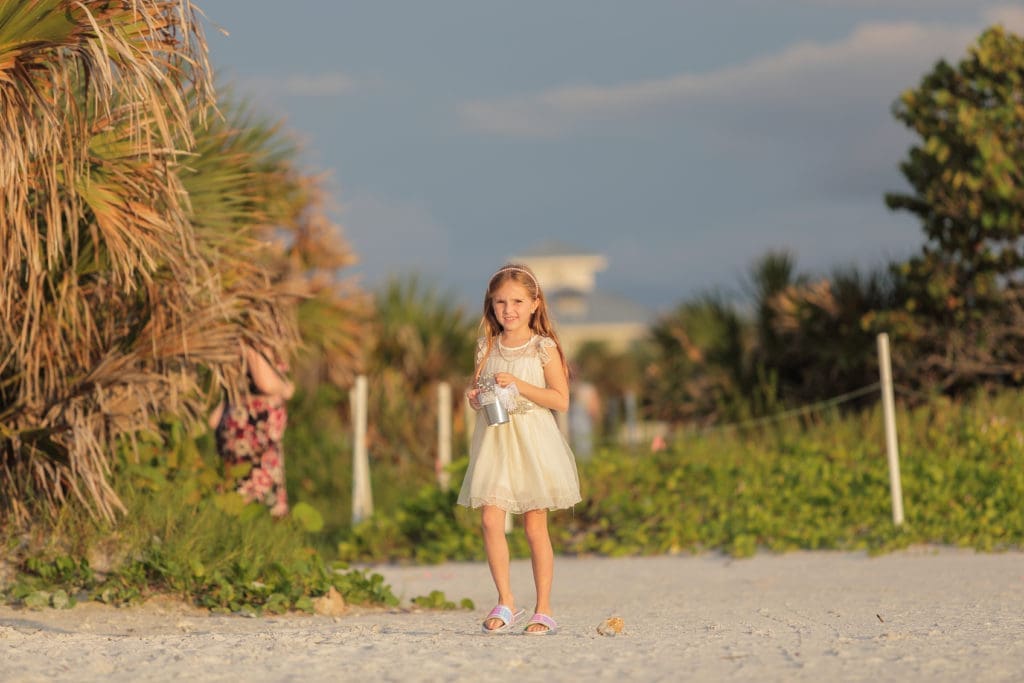 Honeymoon Island
Location: Dunedin, FL
Price Range: $699+
Strengths: Honeymoon Island was one of the first beaches my wife and I fell in love with when we moved to Florida. It has the feeling of seclusion and privacy with all of the luxuries of a state park. Consisting of more than four miles of beach, Honeymoon Island is a paradise of white sand, gentle waves, and natural beach foliage. It is also well-maintained, as it is a State Park, and has fully assessable facilities and pavilions.
Unique Offerings: rock formations (perfect for photos and backdrops); wedding packages available (starting at $699); casual beach fare.