What to look for and where to look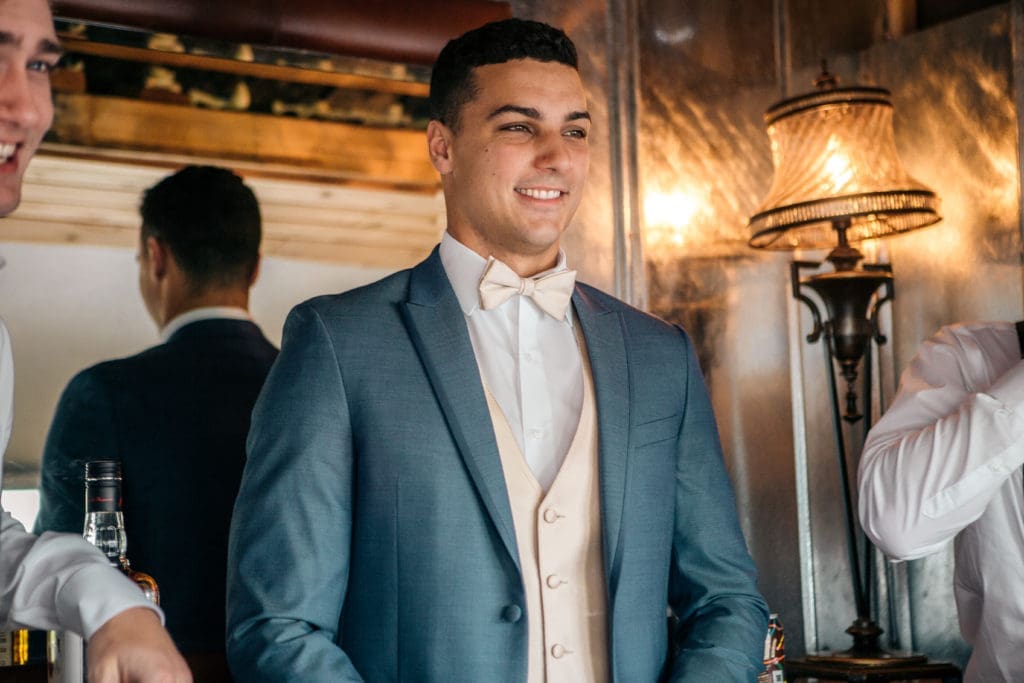 Although often overlooked in the wedding planning process, tuxedos play a critical role in the wedding itself. In fact, there is hardly a wedding photo that doesn't include a groom or groomsmen's tux. Frequently people wait to look for tuxedos after all other factors have been considered (i.e. the bride's dress, décor, location, etc.). However, there is something to be said about prioritizing the groom's appearance (in addition to his groomsmen). Here's what you need to know:
WHO? : The groom is not the only individual at the wedding wearing a tux. In fact, several members of the wedding party, including some attendees often wear a tux. This might include: groomsmen, father-of-the-bride, father-of-the-groom, and the ringbearer. Ideally all of those renting a tux would rent from the same location and attempt to schedule a fitting on or around the same time. This ensures unity within the wedding party and prevents stragglers from waiting to long to schedule a fitting.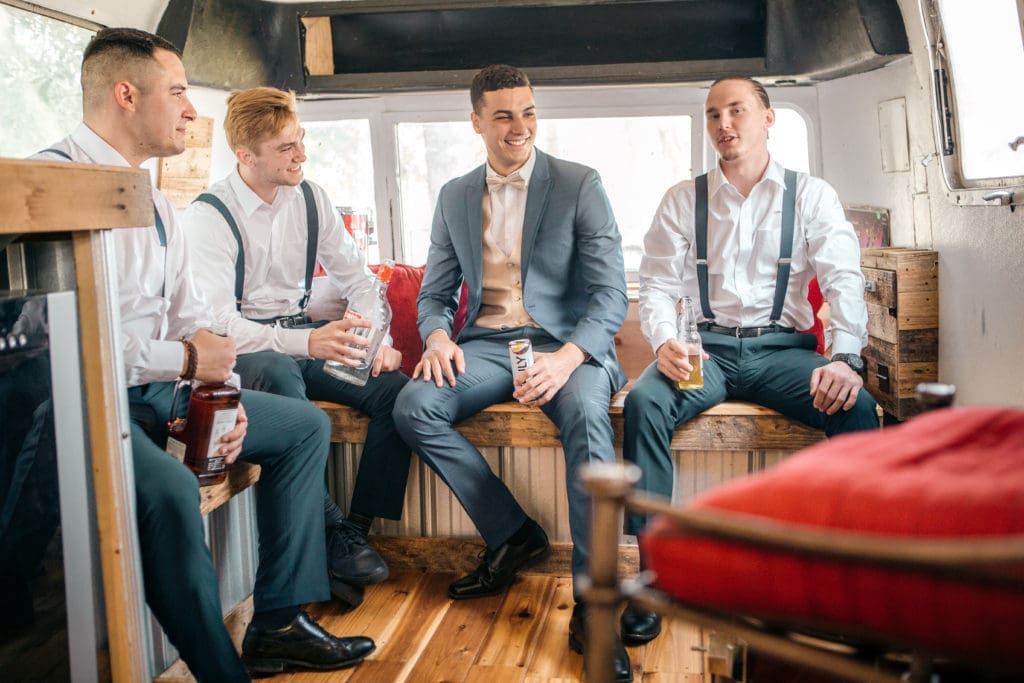 WHEN?: At least six months in advance. You might not have all of the wedding details ironed out, but you should have an idea of the overall vision for the wedding, including how you want to feel and look on your Big Day.
WHAT?: The biggest question is often what should a groom or his groomsmen be looking for in a tux. Most importantly, fit. If a tuxedo does not fit properly, it does not matter how great the color or pattern is, it will become immediately apparent in photos. Secondly, sticking to the overall vision of the wedding. If the bride/groom has decided on a casual beach wedding, tailcoats and gloves would not only be out-of-place, but uncomfortable on the big day (no matter how great it might look in the store). Lastly, cohesion among the wedding party. Although it is not uncommon for the groom to be separate in color or style from the groomsmen, the party as a whole should still look cohesive when standing next to another. Typically, this means renting from the same designer or utilizing similar styles and patterns to achieve an overall "look." Ultimately, each individual should be thinking how they will look next to all of the other party members and not "how do I look" individually.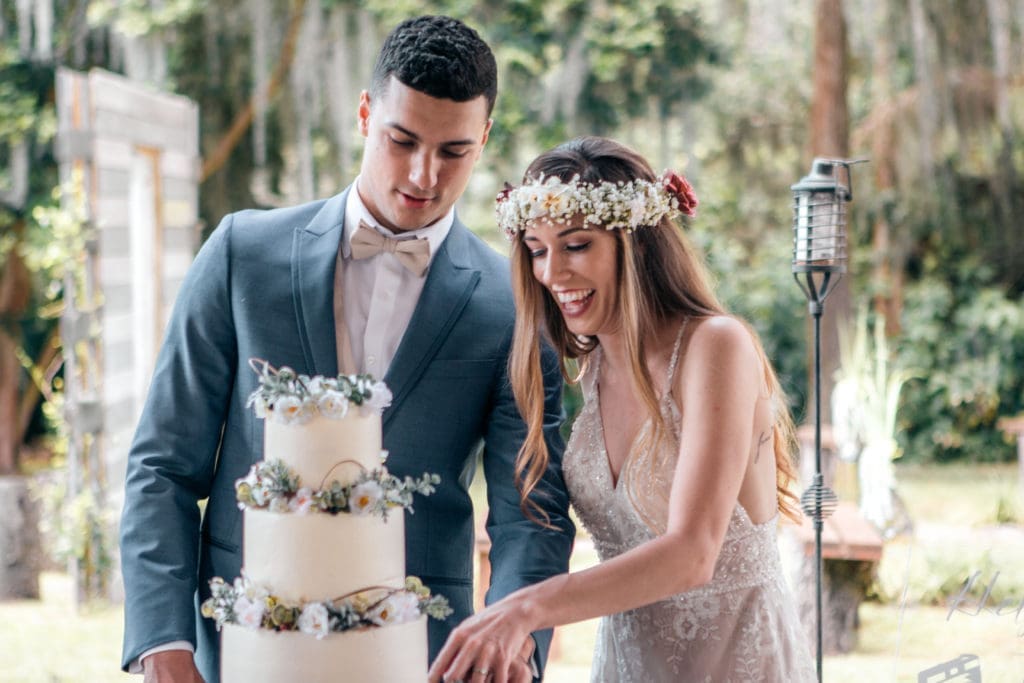 WHERE?: Below is a list of local and national chains that can serve as a starting point for your tux rental journey:
Local: All Brides 2 Be
If you are local (in or around Pinellas County), check out All Brides 2 Be. Not only will you be supporting a local business, you will get all the care and consideration that a small, local business can provide!
National Chain: Men's Warehouse
A personal favorite – as I rented my own tux from Men's Warehouse. It's a national favorite for a reason – all the latest styles, with frequent discounts/sales.
Online – Men: The Black Tux
Embrace the digital age and organize your tux needs online. The Black Tux allows you to choose from curated or custom styles, assign looks for your wedding party, track rentals online, and complete fittings (either digitally using an online quiz or in person at one of their showrooms. All of your tuxedos come delivered right before your Big Day.
Online – Women: Little Black Tux
Tuxedos aren't just for men! Little Black Tux is designed exclusively for women – ensuring not only a proper fit, but the right look and aesthetic for your wedding! It should be noted that these tuxedos are for purchase (not rentals); however, they also make a great investment piece in your wardrobe.