We all know that camera gear is going to change from photographer to photographer. Many brands, lens types and flash systems guarantee that. A photographer's camera bag is almost as unique as a fingerprint. So, here is mine: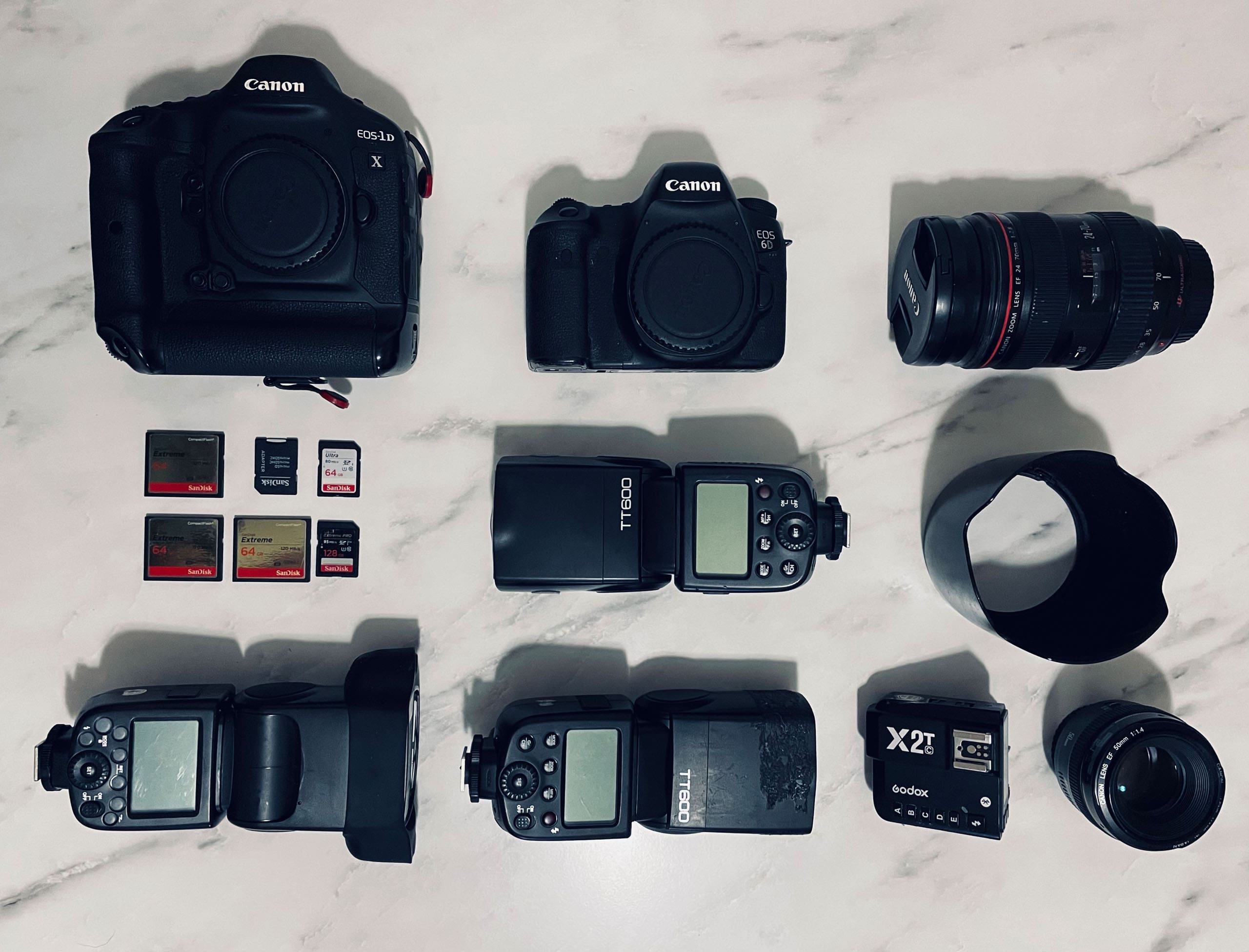 Canon 1DX
Canon 6D
Canon 24-70mm 2.8 L
Canon 50mm 1.4
Godox X2T-C
Godox TT600 x 2
Godox TT685c
Godox S2 S-Type Bracket x2
SanDisk Extreme 64GB x 3 (compact flash)
SanDisk Extreme Pro 128GB (SD card)
SanDisk Ultra 64GB (SD card)

Of course there are other things that have found their way into my kit as well: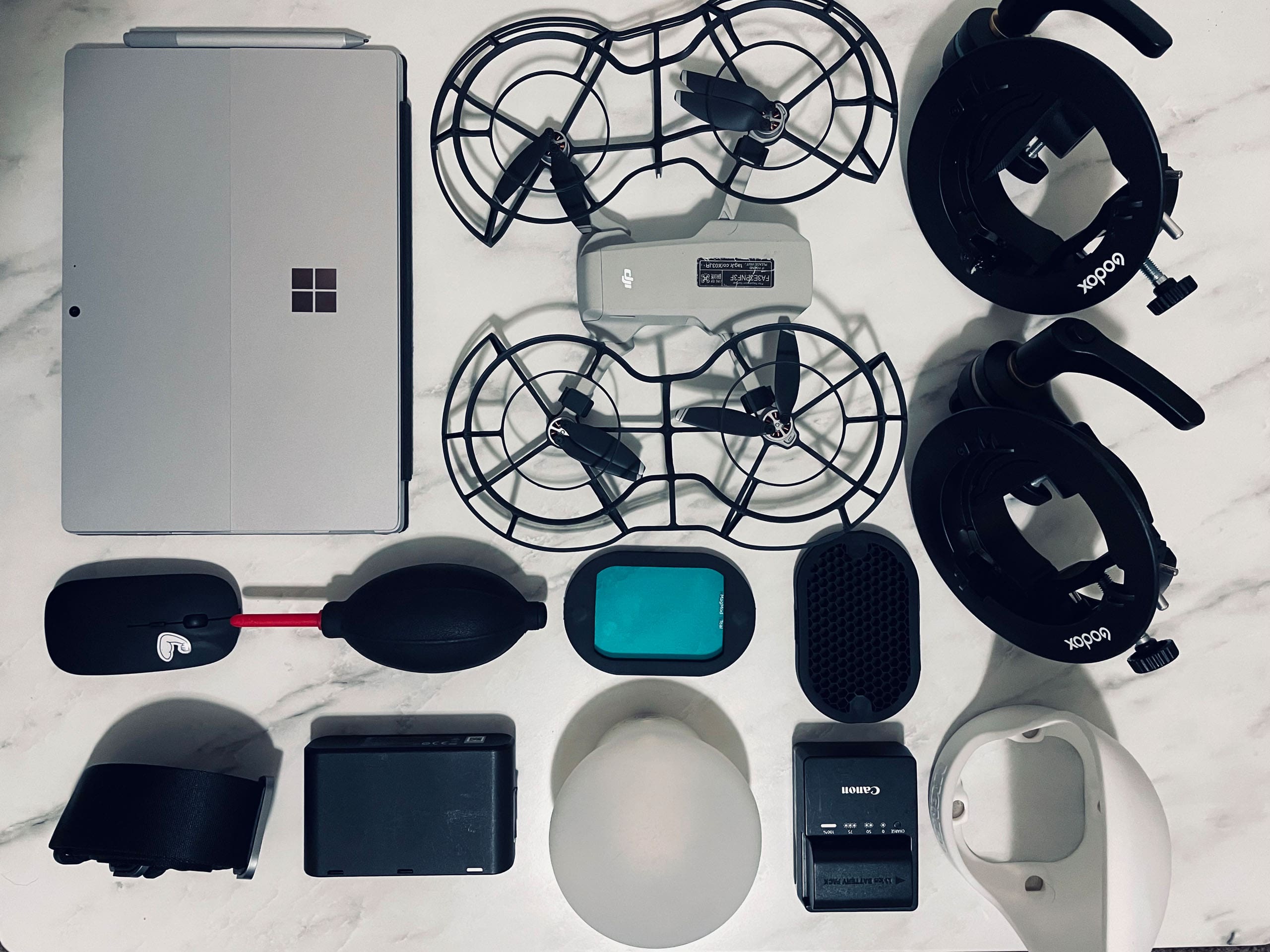 Fairy Lights (like these)
Extra Batteries
Rocket Blower
A couple of Light Modifiers (like these)
Camera Strap
DJI Mavic Mini (Drone)
Microsoft Surface Pro 7
Of course, not everything fits in one bag, but I do try to condense a good portion of it into this. Whatever doesn't fit in the bag, makes it's way into my car. From an outsider's perspective, this may seem like a lot of stuff and it is, but quality pictures begin with quality equipment. It's also true that it's always better to be overprepared than underprepared.
TL;DR: