Honestly, this post started out as an email. As a photographer, one of the most frequent questions I'm presented is "How long do I really need a photographer at my wedding?" To answer that question, however, requires several other questions: what are you hoping your photographer will capture on your Big Day? Candid moments? Family portraits? Finer details? Better yet, are there any parts of the wedding you don't want to remember? Or any parts of the wedding you will not want to share with your future children, grandchildren, and friends? The answer is typically no – I want to remember all of it. Every single detail.
A typical wedding day for me goes something like this.
Bride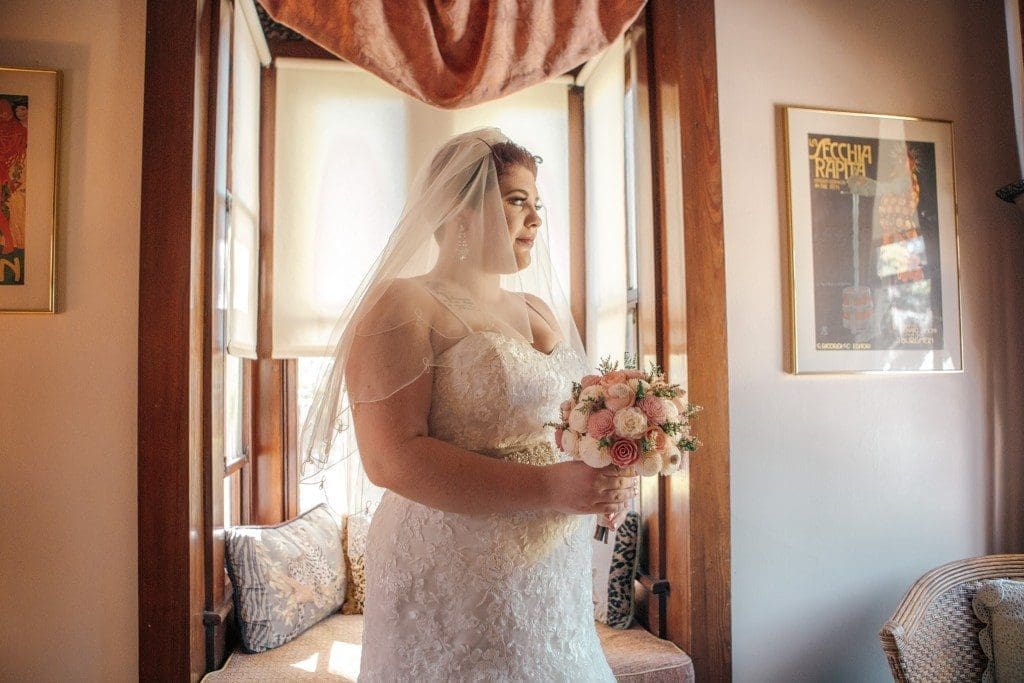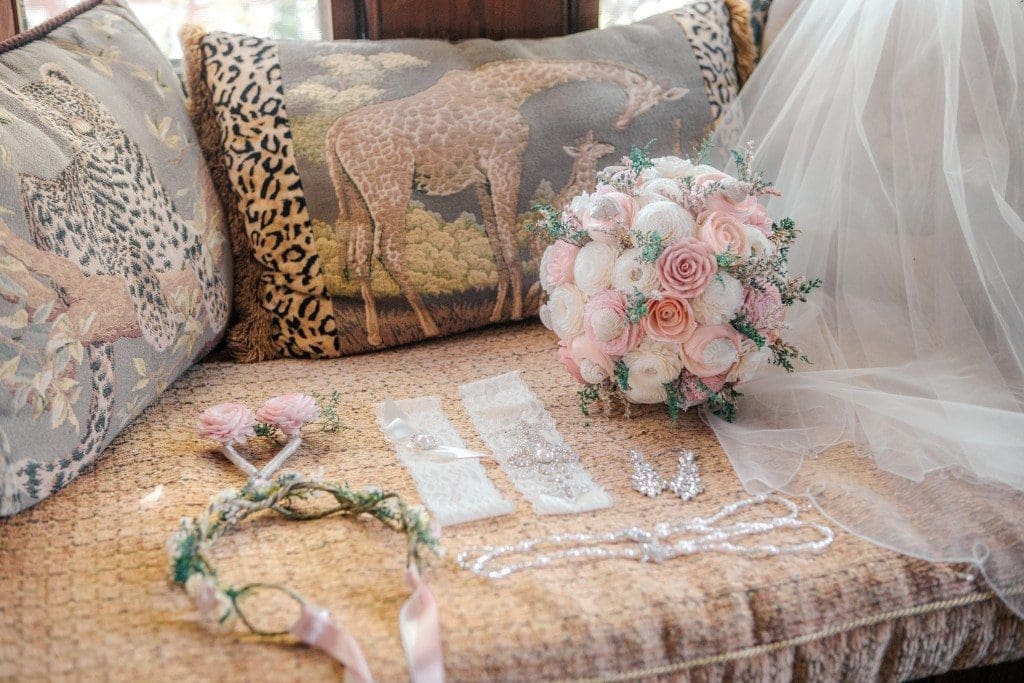 I typically begin by photographing the bride while she is getting ready. I take photos of bridal prep and photos of the bride and her bridesmaids. It is also nice to get detail shots at this time – items like earrings, shoes, flowers, rings and sentimental baubles. These shots take typically 30 minutes to 1 hour.
Groom
If the groom is close by, I (or my second shooter) will break off from the bride to get shots of the groom getting dressed, in addition to a couple quick poses of the groom and groomsmen. The groomsmen usually come prepared and only take about 15 – 30 minutes worth of time.
First Look
If there is time, a "First Look" is always a great idea. This doesn't have to consist of the bride and groom; it can include the bride and any another important person in her life. If the groom is not included, this should take five to ten minutes at most. However, if it is done with the bride and groom than 30 – 45 minutes should be allotted (to allow for couple portraits).
More Details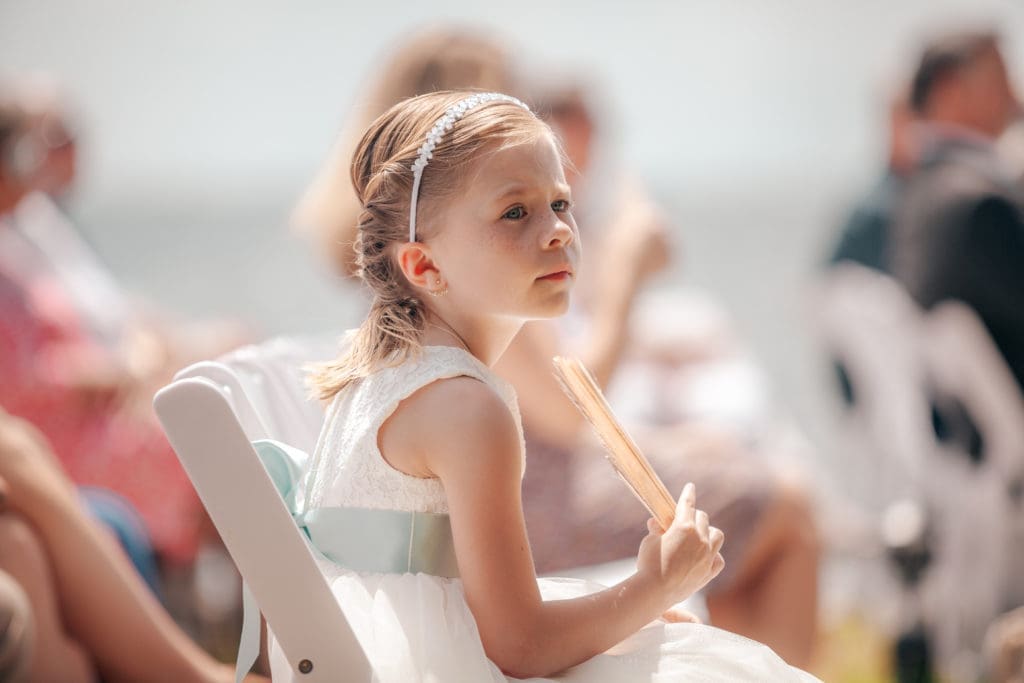 After that, I will spend time photographing the venue and capture more details, such as flowers, decorations, and people gathering in the ceremony space. These shots are usually done while waiting for the ceremony to start and take no more than five minutes.
Ceremony
Every ceremony is unique in style and length. That being said, I typically attempt to capture the following in photos: vows, exchanging of rings, first kiss, and a unity ceremony (sand, candle, hand-fasting). The ceremony can vary wildly in time, but in most cases, they last 30 minutes to 1 hour.

Tradtional
Following the ceremony, I typically gather immediate family, friends, and extended family for traditional (posed) photos. During this time, I would suggest electing someone from the bridal party, who is loud (sometimes bossy), and knows how to get things done. They will be calling out the group members to help keep the time to a minimum. This typically takes 30 minutes to 1 hour, depending on the size of the family.
Couple
It is at this point that the bride and groom are taken away for 30 – 45 minutes to get some more intimate shots that only the photographer will have.
Reception
Once the bridal party and family have been photographed, it is time to party! The reception typically includes the decor, first dance, garter/bouquet toss, cake cutting, and sometimes an exit. Receptions are really a wildcard, but most can be photographed in two to three hours.
In total, I recommend between six to eight hours of wedding photography coverage, but would not suggest any less than four. Not every couple fits this mold, but in general, these are the photos couples typically want from their wedding.
Don't have a wedding photographer yet? Feel free to contact me to discuss how many hours would best fit your needs. If you enjoyed this article, please check out some of my other wedding advice, including the ultimate guide to Tampa Bay Wedding Venues.