In a galaxy – not so far away – stood two young lovers, Jennifer and Troy, ready to take on the world. Their wedding was absolutely perfect. Every detail a small nod to their shared interests and love for one another.
preparation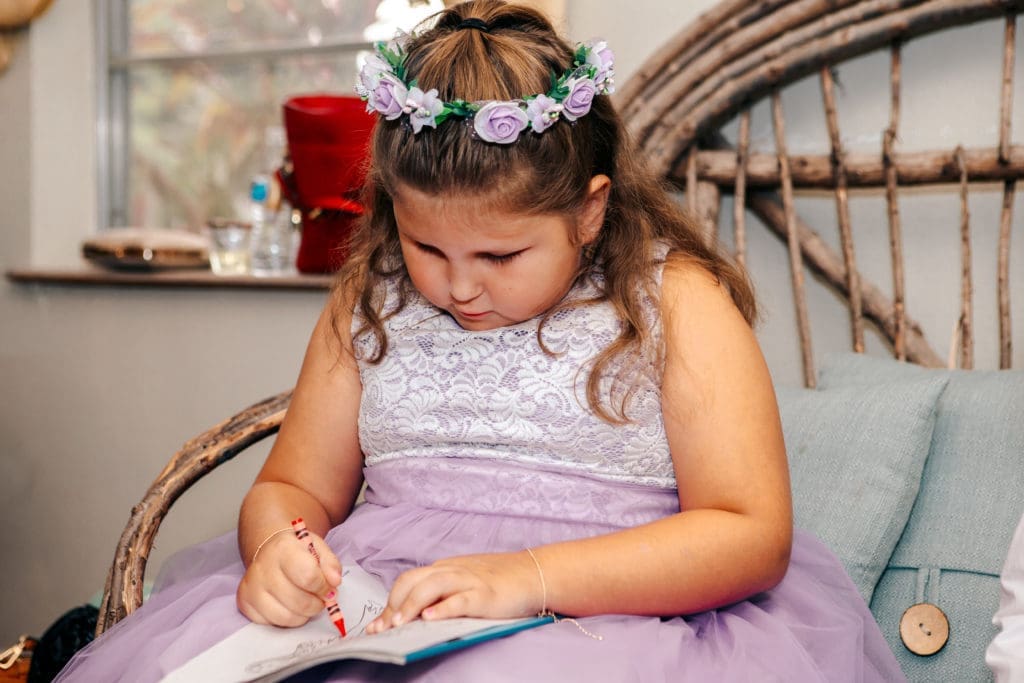 The bride and groom provided the children with small gifts – to channel their playful energy during the big preparations.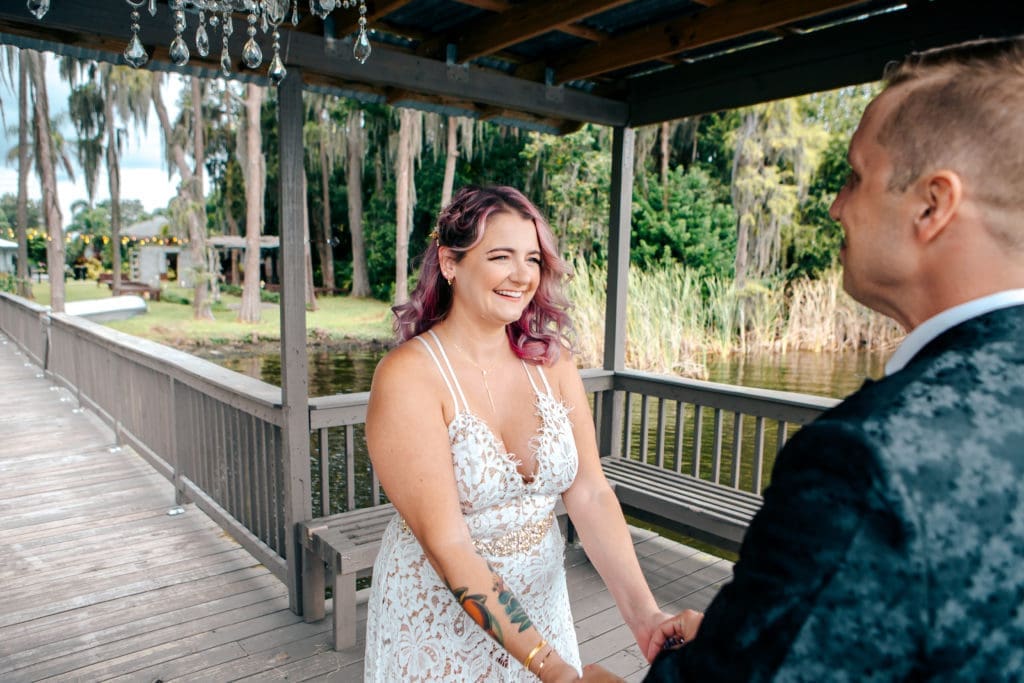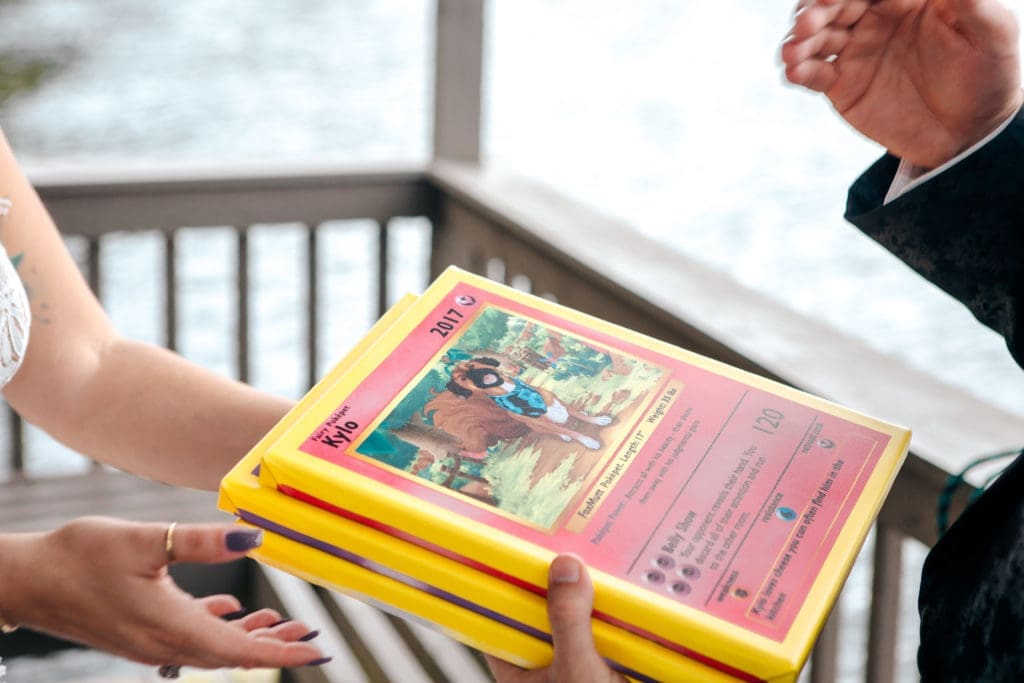 After completing their first look, the couple exchanged gifts to commemorate their big day. The bride provided the groom with personalized Pokémon cards (clearly a nod to the groom's love of Pokémon, also featured on his lapel). Each card featured one of their shared fur babies. The groom provided the bride with a stunning necklace (featured in the photo above).
The bride didn't allow rain to dampen her style. When the drizzle started coming, she accessorized herself with an umbrella and carried on.
ceremony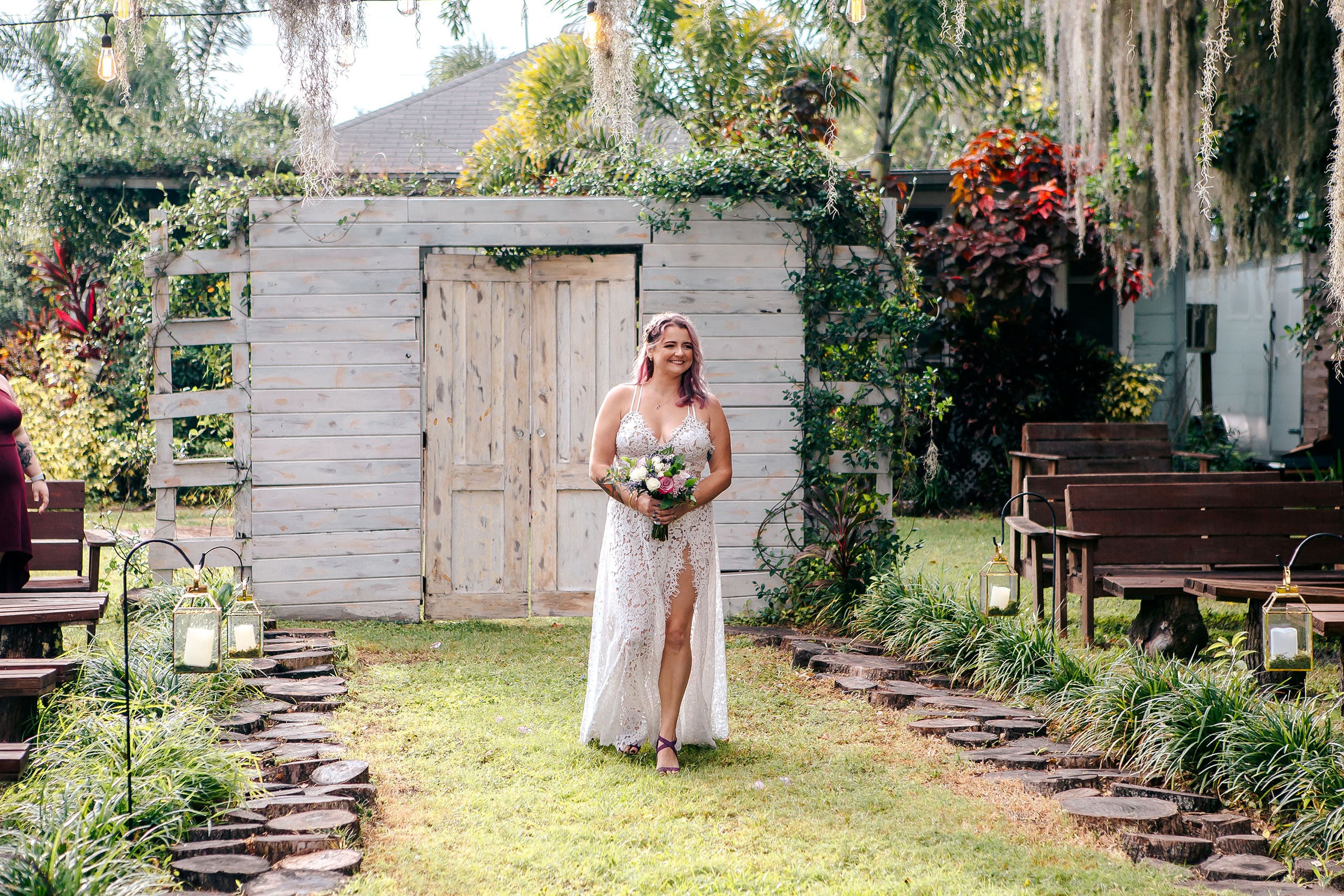 Not the typical reaction from the groom. What has this groom laughing? Shortly after the traditional wedding march began, the music shifted to the Imperial March from Star Wars – another nod to their shared love of Star Wars.
reception
It's all in the details. From the wedding invites to the center pieces to the cake toppers, the couple's personal touches made the day truly unique.