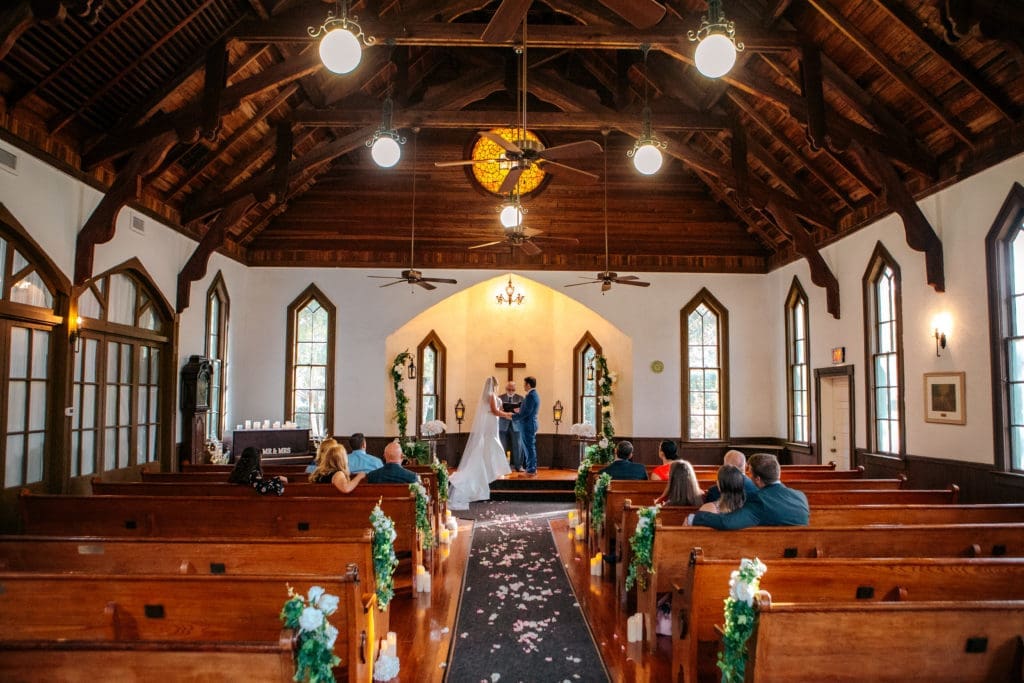 Bigger isn't always better.
Some of the most beautiful ceremonies I have been a part of are small, intimate gatherings or elopements. When all of the "other stuff" is reduced, the couple has the opportunity to focus simply on themselves and the commitment they are making. Not only does the ceremony appear to be more relaxed, it also frequently appears more "authentic" to the couple – in that they are making decisions purely for their own enjoyment and not the needs/wants of extended family. At the end of the day, you are marrying your significant other – no one else – so your focus should be on them.
If you are planning an intimate wedding or elopement, I would suggest keeping the vendor list short. Every wedding requires an officiant (which can be a family friend or relative). I would also recommend having a photographer to capture the day, especially given the limited number of people present, as many will likely want to see photos after the fact.
One of the major advantages to a small wedding is being able to allocate more money towards things that matter to you. Rather than spend countless dollars on frivolous items to please guests, you are able to put more of your money towards the things that are important. You can hire the fancy photographer that you have been following or buy the expensive dress that you have been eyeing, because you don't have to budget your money around 100+ guests.
The pandemic normalized smaller weddings and elopements. Gone are the days that people question why you are opting for a smaller guest list or choosing to elope. Nope. Now smaller events are "on trend" and even celebrated by most.
So take advantage of the trend! Don't stress yourself trying to plan for everyone else. What do you want in your wedding? At the end of the day, what is important to you?