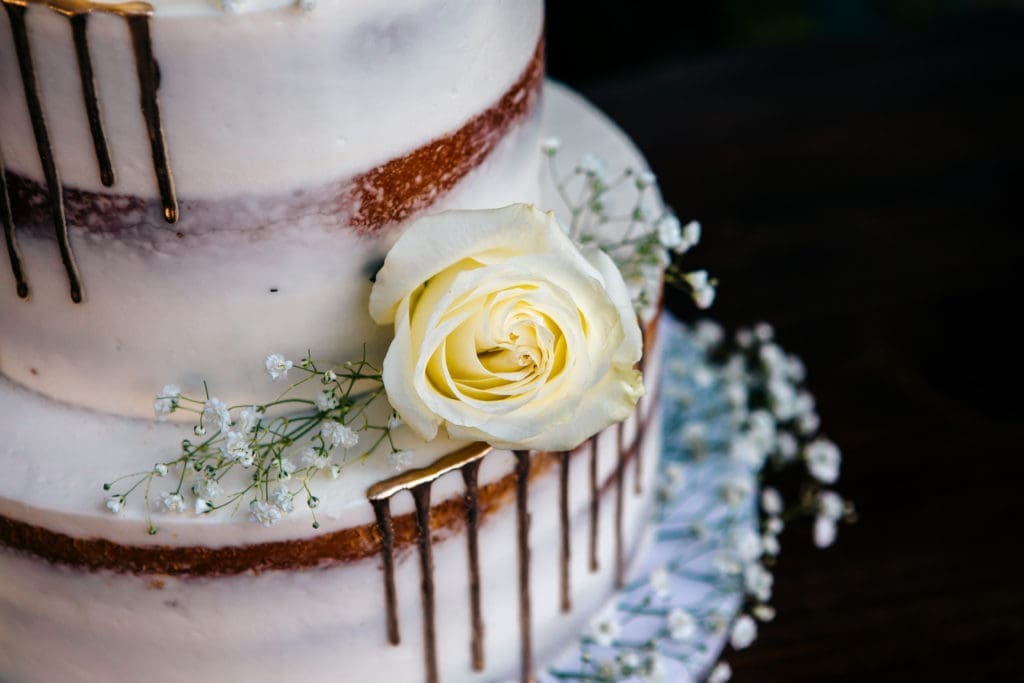 What to Look for and Where to Look
Nothing makes a celebration sweeter than a slice of delicious cake or dessert. Let's face it. Most of your valued family members and friends are counting the minutes until the cake cutting, just so they can satisfy their sweet tooth. And although it's tempting to just slap together a generic wedding cake and check the item off your long "to-do" list, I believe there is a value to selecting a wedding cake that, not only reflects you as a couple, but serves as a sweet and simple "thank you" to those in attendance.
WHO?: Historically, cakes served as a gift to the bride. In fact, in the 1600s, guests would bring a sweet bun to give to the bride; the number of buns received often reflected the bride's popularity (Brides; Your Wedding Cake Holds a Secret Meaning You Never Knew (brides.com). Nowadays, showing up with a sweet bun to an ornate wedding would likely be seen as tacky (or resourceful – depending on the crowd). Thankfully, the tradition has shifted and brides now celebrate their guests by providing a cake or dessert to all in attendance.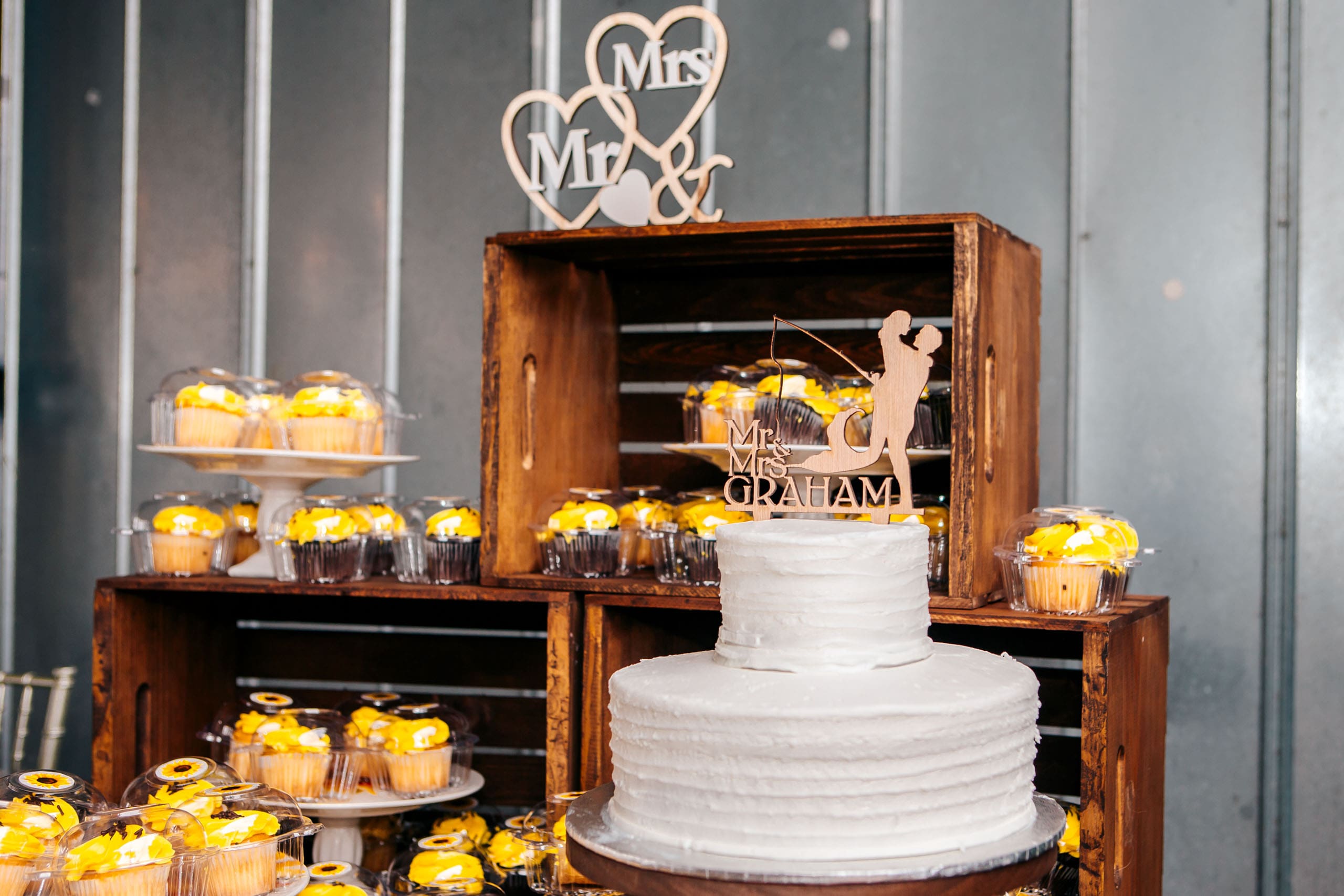 WHEN?: Brides should begin selecting and booking their wedding cake approximately 4-6 months prior to their wedding. If your wedding is during a peak season (fall, early spring), the earlier you book your cake, the better.
WHAT?: Traditionally, wedding cakes consisted of several tiers of white fondant-covered cake. The color symbolized the brides' purity, as did the white color of the bride's dress. As dresses have evolved, so have the cakes. Now, wedding cakes are offered in all shapes, colors, and sizes. However, they do often reflect the colors and styles of the bride's dress/apparel. Consideration should also be given to the size of the wedding, as the amount of cake needed should directly reflect those in attendance. The type of cake and icing is traditionally chosen by the bride/groom, but can include the opinions of trusted wedding party or family members. Ultimately, the cake should reflect the style and taste (literally) of the couple. Don't be afraid to step outside the box. Not a big "cake" person, opt for a different dessert choice (i.e. pie, cupcakes, macaroons, etc.).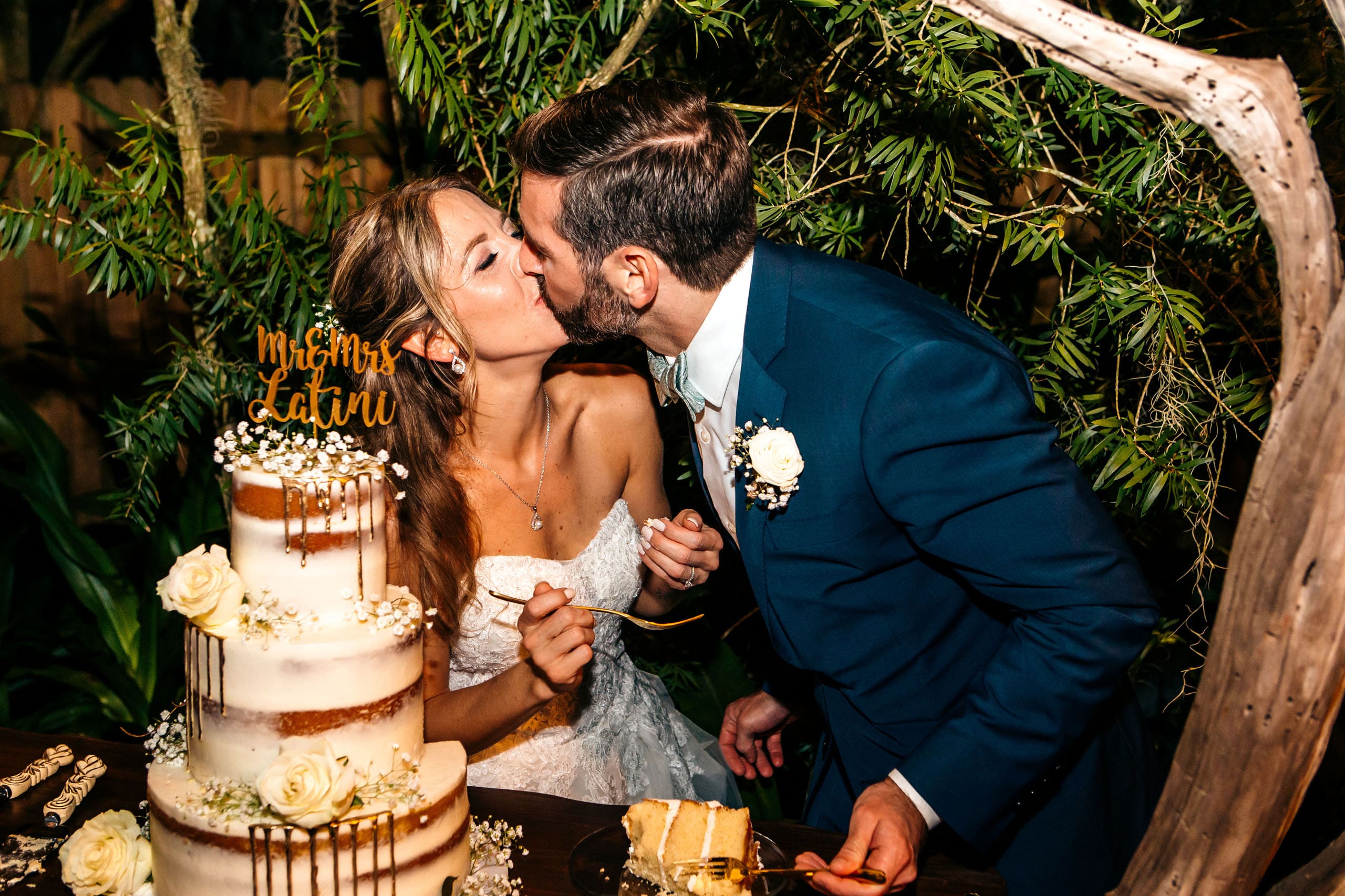 WHERE?: Below is a list of local bakeries that can serve as a starting point for your wedding cake needs:
Miriam's Cakes: From simple butter cream with delicate flavors to fondant-covered confectionary masterpieces, Miriam's works with you to create dessert flavors and designs that inspire and meet your exact need. Located in Land O' Lakes, they offer bakery items for weddings, birthdays, and special occasions.
Hale Life Bakery: Needing a gluten-free, vegan, or allergen-friendly cake? Hale Life offers a variety of beautiful options for your wedding or special occasion.