The life of a wedding photographer sounds pretty glamorous, right? Days upon days of weddings, cake, festivities….. And while a portion of my week does look like something out of Bride magazine, the majority of my week consists of pouring over my computer, editing. Take this week for example, I photographed two weddings and an engagement session – adding thousands of new images to review and edit.

A large part of becoming a skilled photographer is learning how to edit efficiently and effectively. Here's a small glimpse into my week (and my editing process):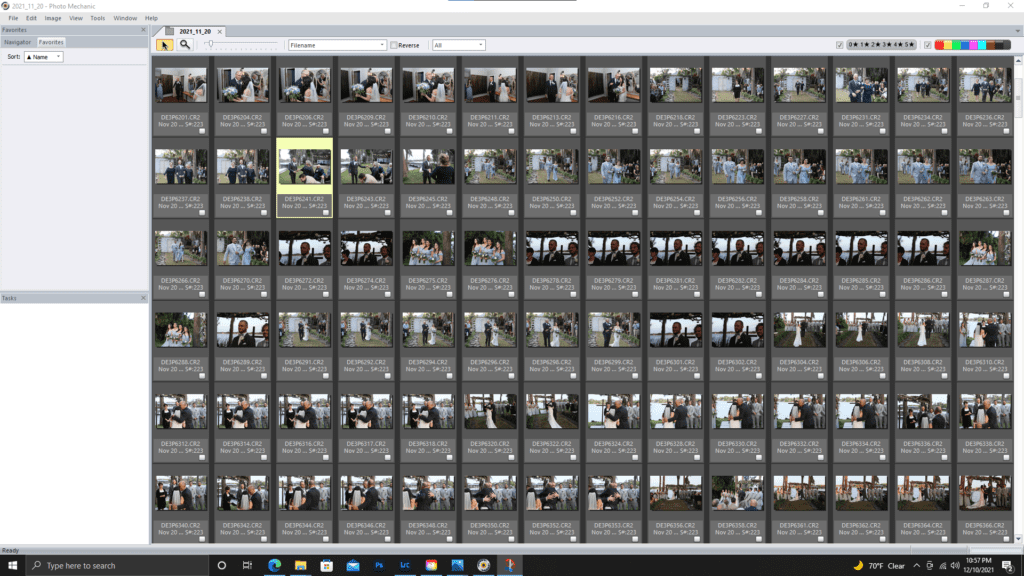 Culling
To begin, I have to take the thousands of images obtained at a wedding and review them for focus, exposure, and color. Afterall, not every image taken is going to be one that you would want to hang on your wall. For instance, this week I have been working on culling and editing the Hodges wedding. I began with 1690 images which were reduced to 473 high-quality images, after careful review and culling. In total, the culling process typically takes between three to four hours.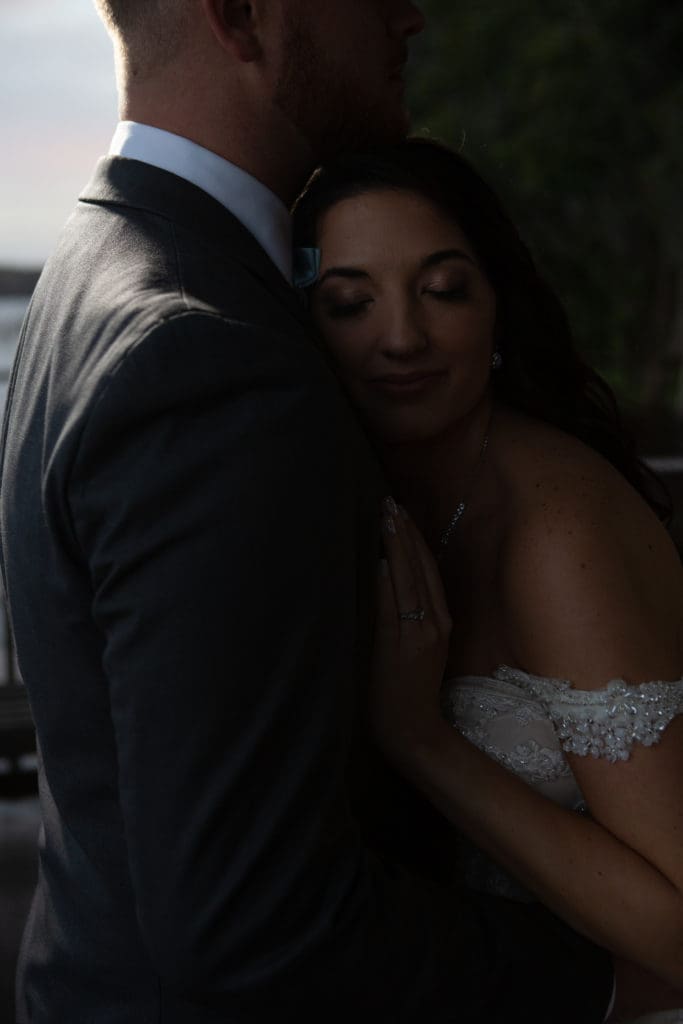 Editing
The images that make the cut are then transferred to a new folder, which are then individually edited in Adobe Lightroom. The editing process is where the "magic" happens. Photos that appear dark in camera are carefully lightened to improve the quality of the image (see above). Any major blemishes or distracting shadows are removed to ensure that the image is perfected and ready for print. Color and light saturation are reviewed and corrected and the images, in total, are reviewed for consistency. The editing process varies on the size of the event/wedding; however, the average wedding takes approximately two weeks to edit.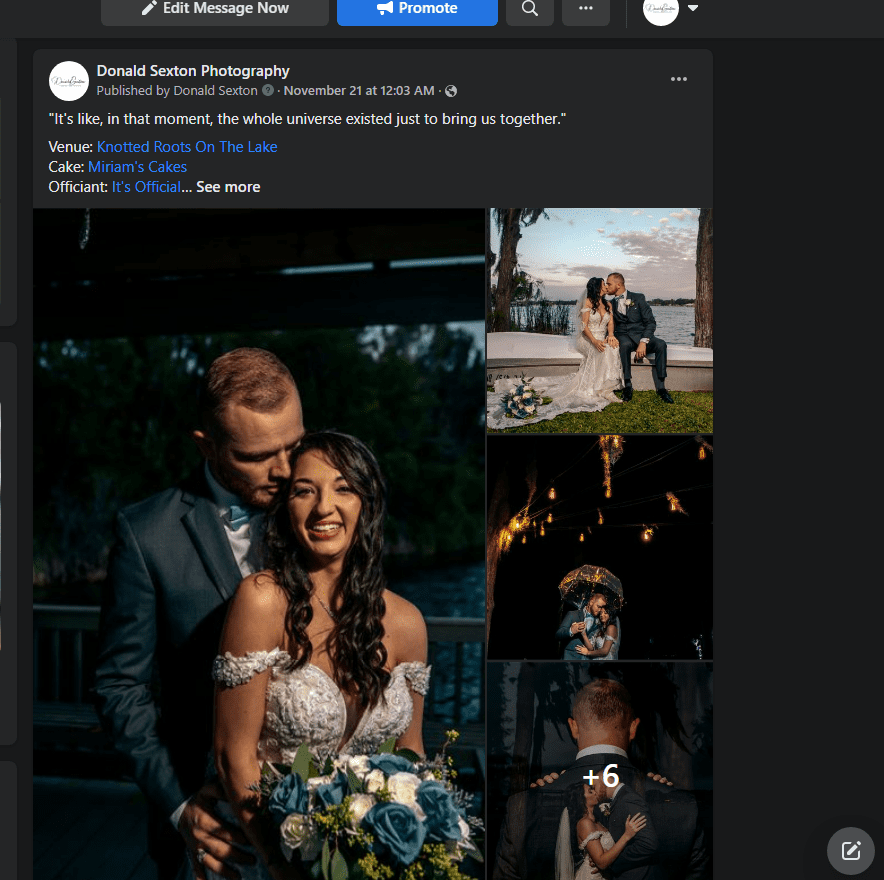 Preview
Due to the length of time needed to fully edit a wedding, I typically release a small preview of photos – approximately 24-48 hours after the wedding/event. The photos are typically edited and uploaded to social media to allow for the couple and family to share their Big Day with family and friends. A typical preview takes approximately two to three hours – for image selection and editing. At times, I will even begin the process at the wedding – utilizing my Microsoft Surface – so I can share images with the bride/groom and obtain their input.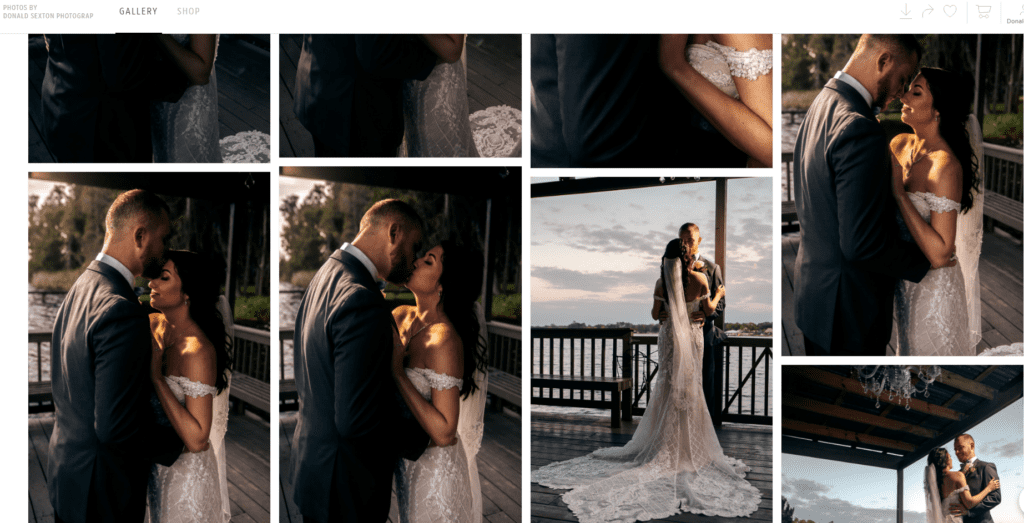 Exporting/Gallery
Once the wedding has been edited in full, I export the images to a new folder and upload them to an online gallery for review. The couple is then contacted to advise that the images are ready. The exporting process is the quickest part of the editing process – taking approximately a half hour to complete.

So if you have ever been left wondering why your wedding photos may take four to six weeks, keep in mind the above process and rest assured that I'm carefully pouring over each image to ensure that you have only the best images to choose from. If you have any other questions about the editing process, please feel free to contact me.