I'm frequently contacted by couples who are looking to re-do their wedding or engagement photos, because they initially hired a different photographer and had a less than desirable experience/outcome. When I try to nail down what they disliked about their previous session or experience, they often struggle in articulating exactly what it is that they disliked. In speaking further, it's revealed that the couple's main gripe is posing. They don't feel that the poses were natural or flattering (or both). You can have the best lighting, scenery, and editing, but if the posing isn't good, the picture isn't going to make it on the wall or in an album. That's why I carefully pose couples in ways that not only keep them comfortable, but also make them look their best. Here are my five go-to couple poses:
1. The Kissing Game: It's pretty simple really. The bride is positioned in front of the groom and the groom is challenged to kiss multiple points along the bride's head and neck. Not only does it capture a romantic moment, but it also tends to be universally flattering (relaxing both the bride/groom, elongating the neck, and creating natural smiles).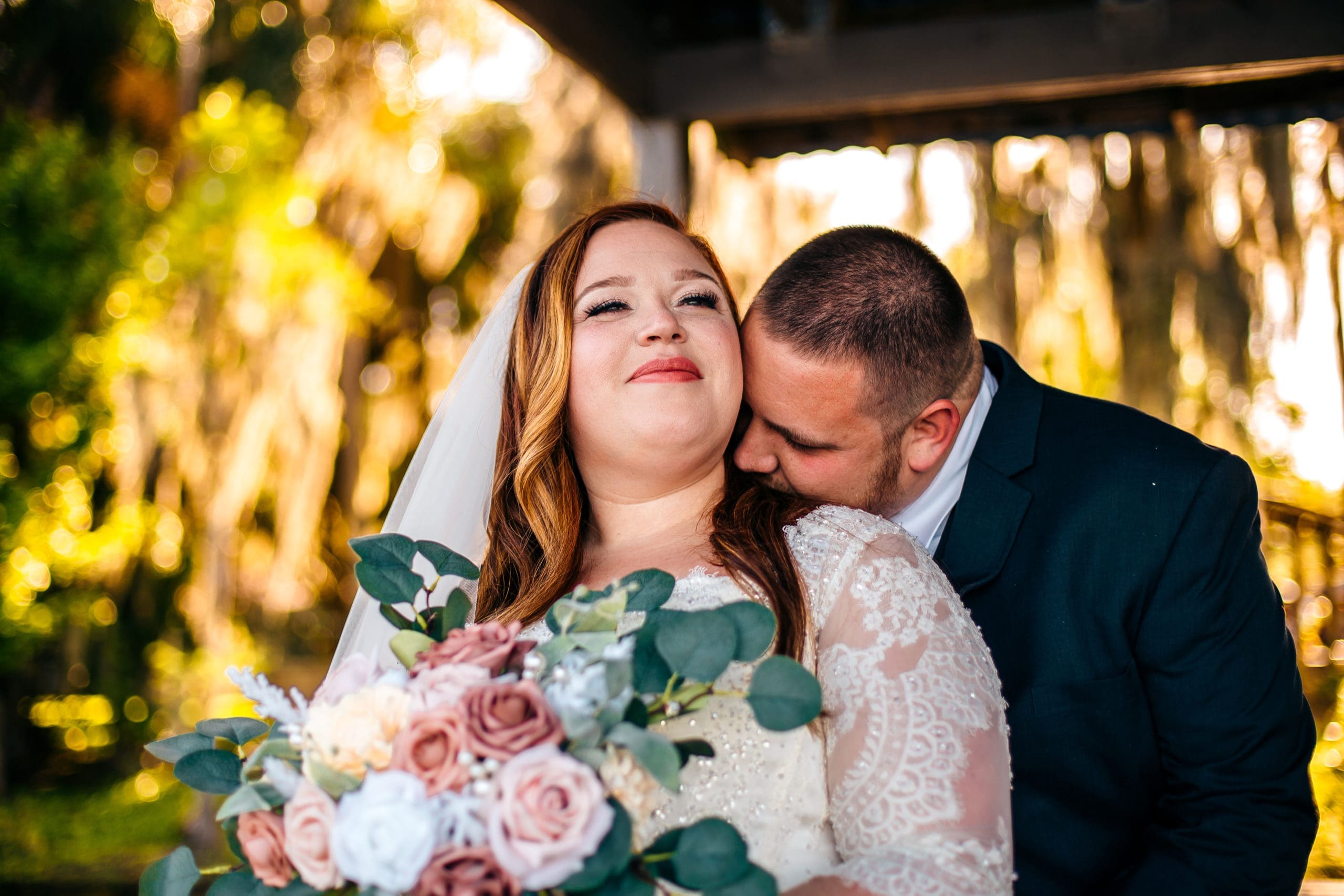 2. Touching Foreheads: It might seem awkward in practice but having the bride and groom touch foreheads actually makes for a sweet and romantic moment. The longing gaze. The impromptu smile/laugh. It's what every couple wants to remember from their day.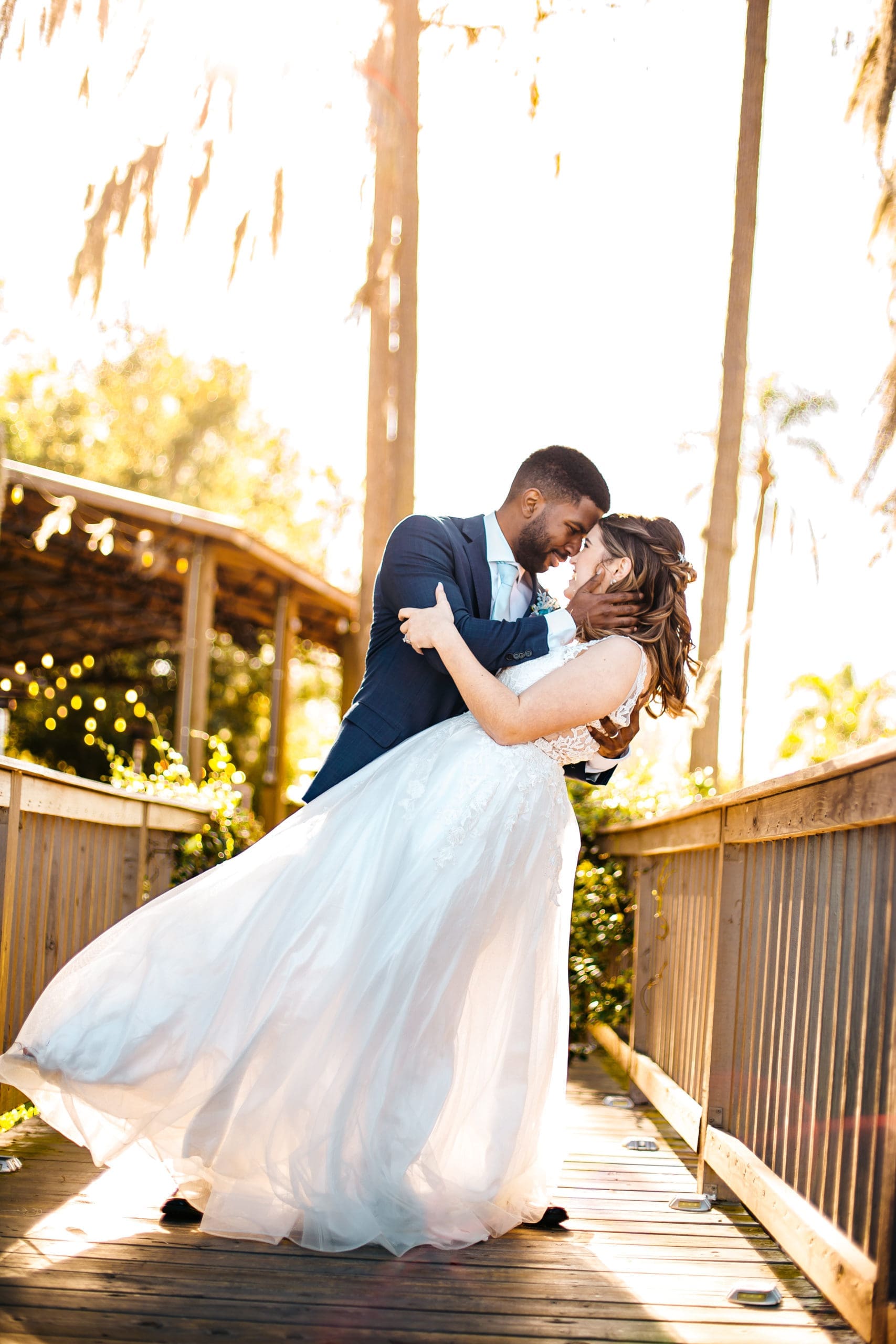 3. Seated: Most couples spend a lot of time on their feet during a wedding or photo session. It's one of the many reasons I try to incorporate a seated pose during my sessions. The couple has a chance to relax – creating more comfortable and natural moments. It also creates some variance in the posing/positions.
4. I've Got Your Back: One person stands behind the other, embracing them from the back. The pose not only elongates the body and arms, but it stirs up natural chemistry between the couple.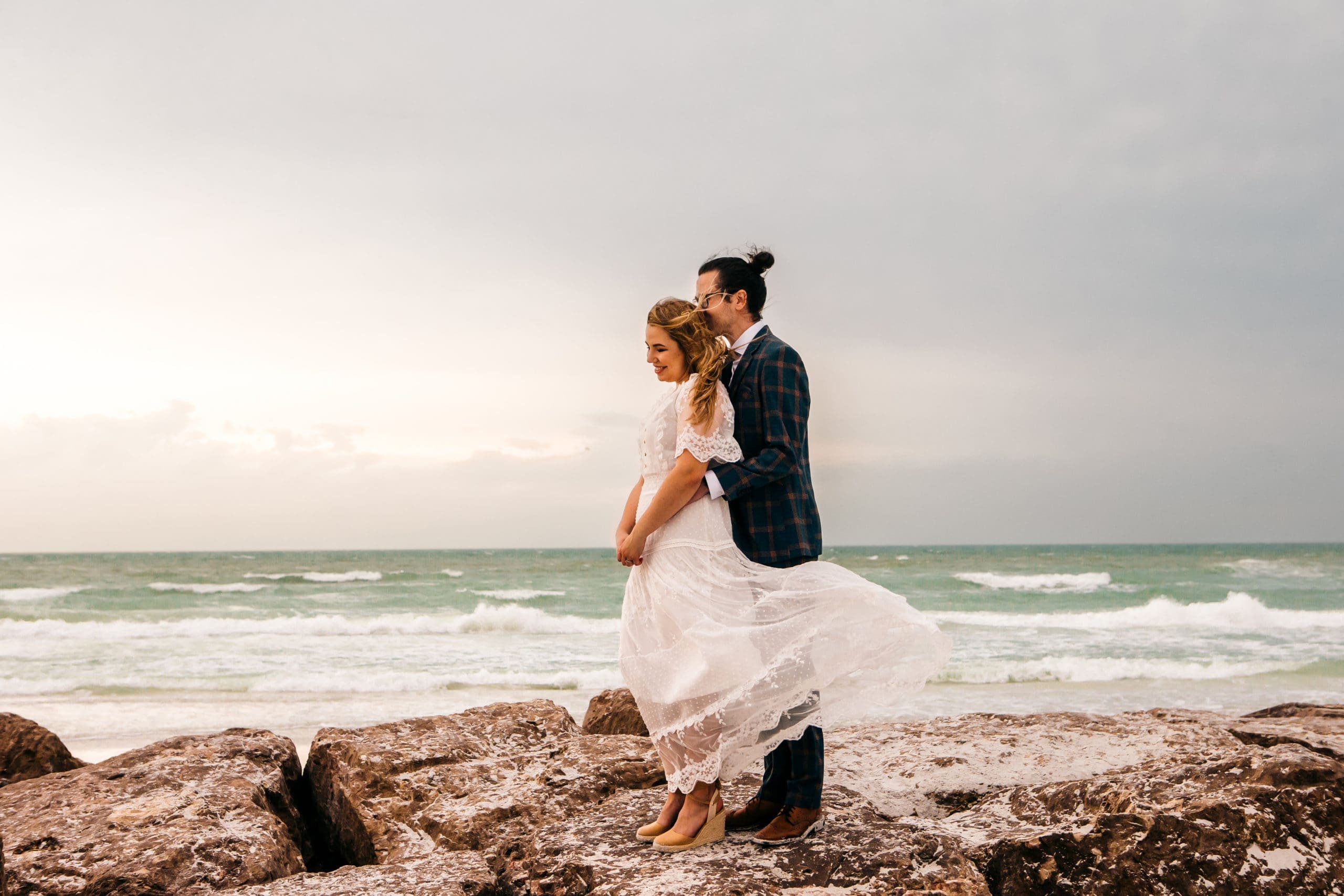 5. The lift: It can be done multiple ways but involves the same basic principle: one person is lifting the other person off the ground. It emulates all of those feel-good romantic movies and captures all of the romance and swagger of a Hollywood power couple.
Want to see these poses in action? Contact me to set up your free pre-consultation!