Your wedding will go fast – real fast. So all time is valuable. It's helpful to have a general idea of what photos you are wanting to see in your gallery, so what precious time you do have is spent getting all of your favs. Not sure what you are looking for? I have compiled a list of favorites below.
Bride/Groom Portraits
"Playing with Light" – Grab a lantern or a ball of stringed lights and capture a romantic moment with your significant other.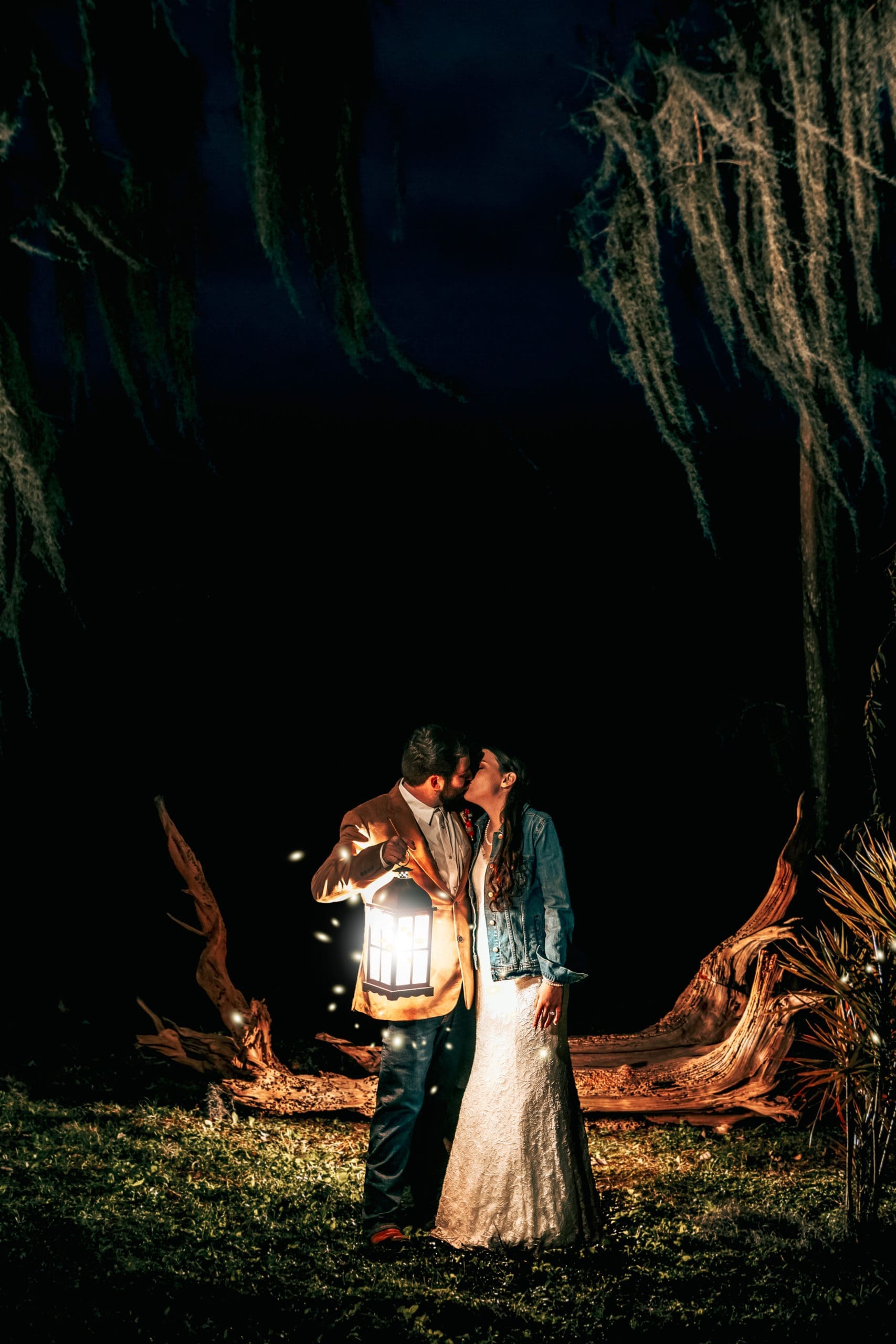 Kiss on the cheek – A simple peck captured at just the right moment.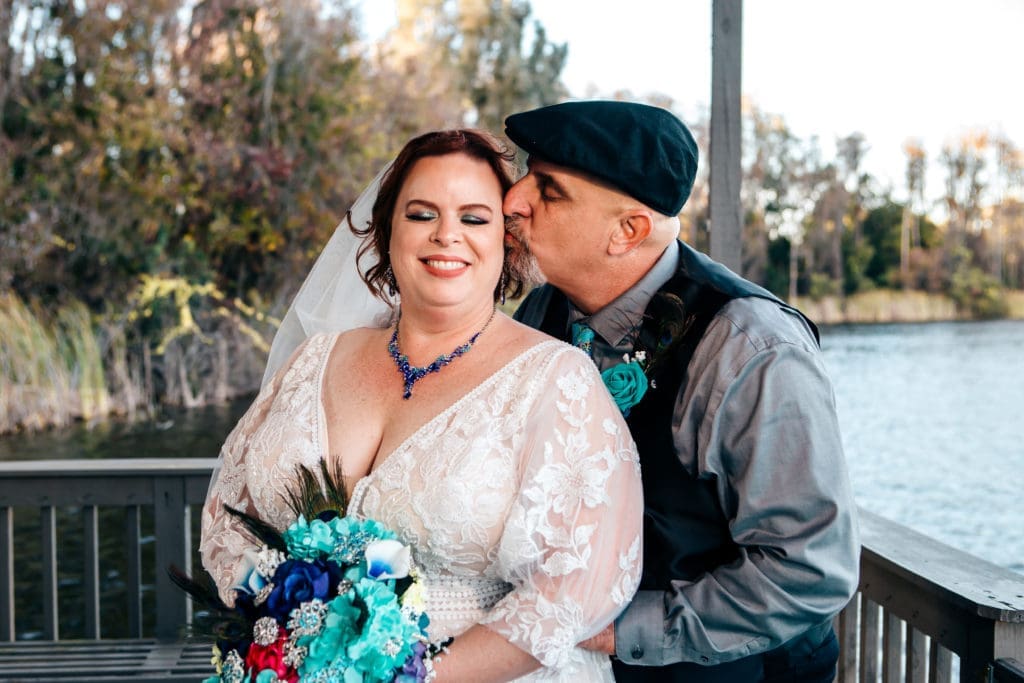 "The Recession" – A candid moment right after you say "I do" (and a bonus glimpse of your family/friends reactions).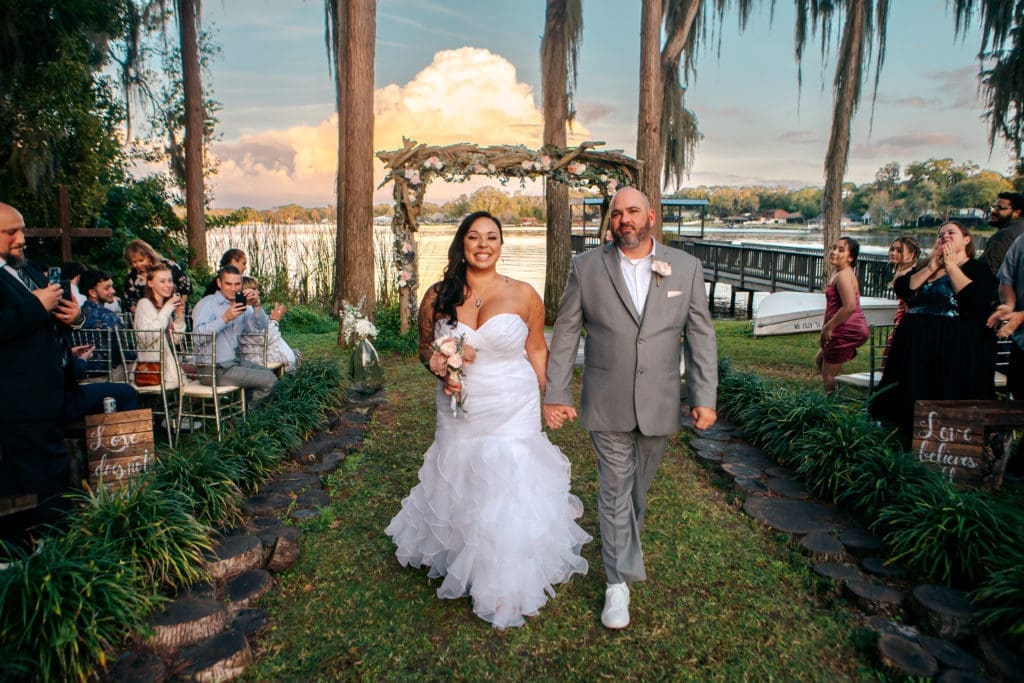 An Intimate Moment – Take a brief moment, away from the crowd, to get photos as a couple. I suggest the bridal suite for a brief retreat.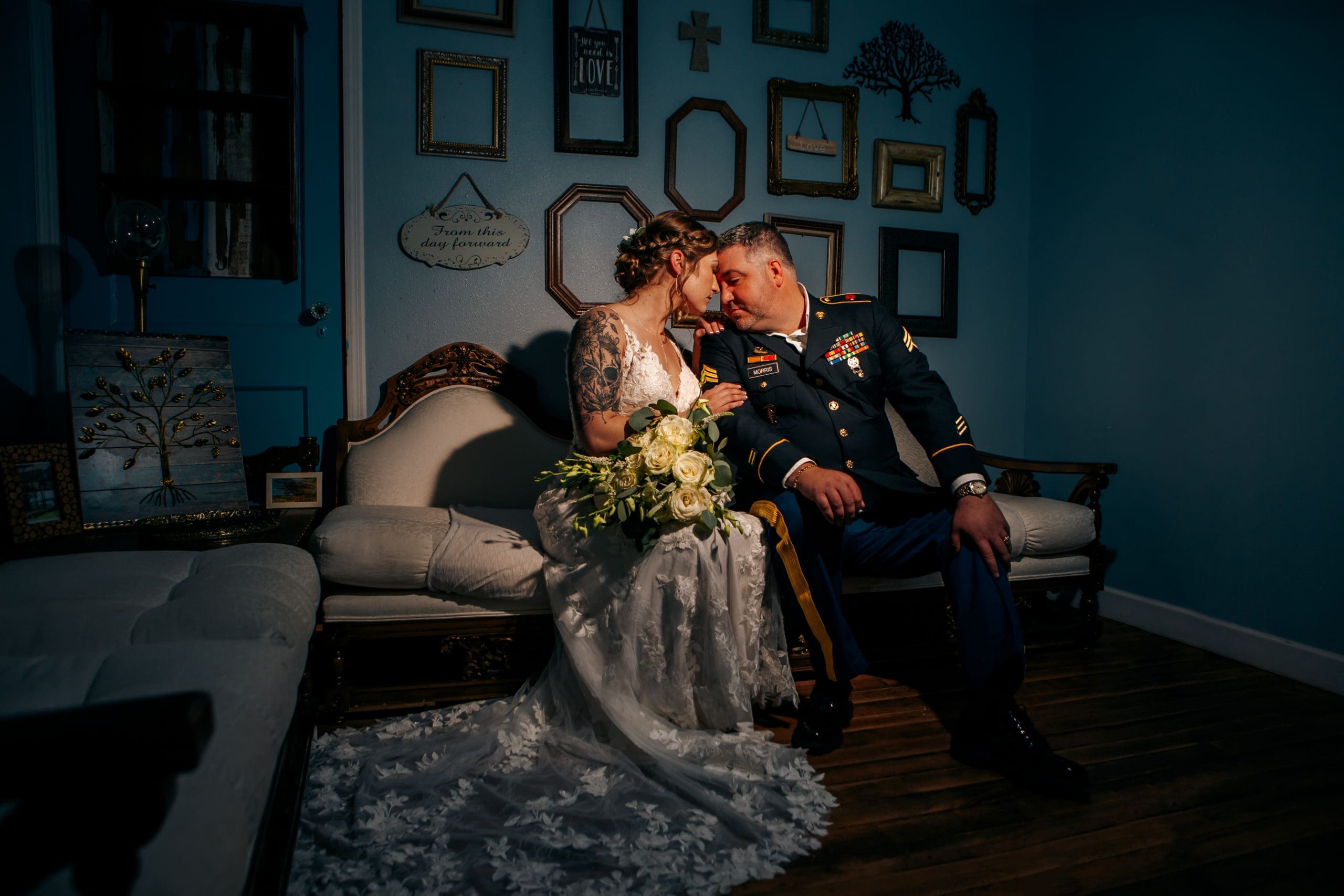 "Take a seat" – Utilize unconventional objects (i.e. boats, stumps, pianos) to grab a quick seat and a memorable photo.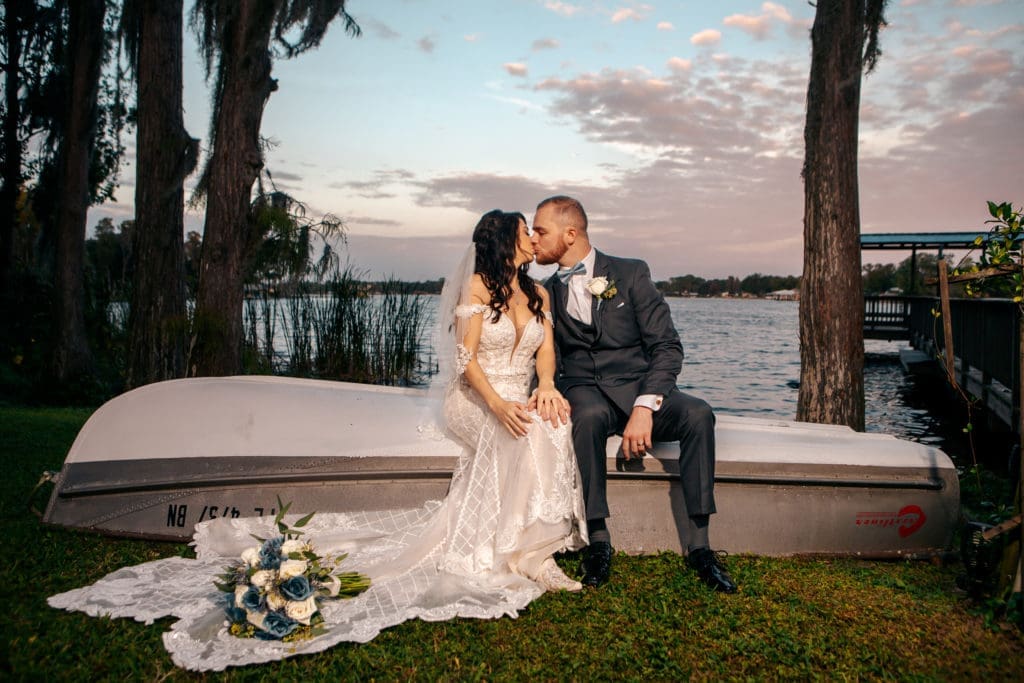 Bridal Portrait
Candid with Flowers – Showcase your bouquet by taking a bridal portrait looking down at your flowers.
Editorial – Ask for an editorial edit (dark, stylized) from above for a picture that looks like it came straight out of a catalog.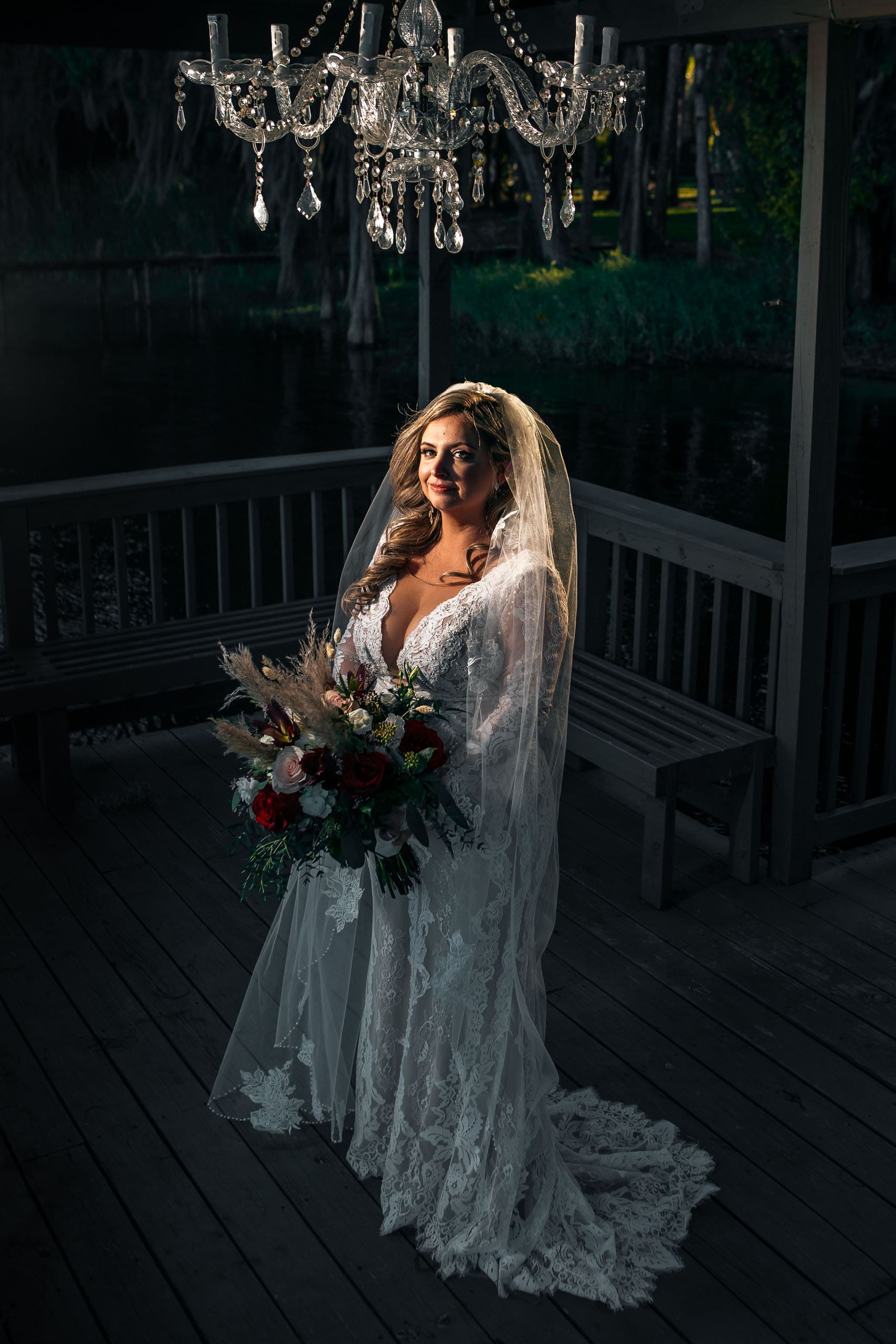 The Bridal Lean – Grab your man and lean against him for a romantic bridal portrait!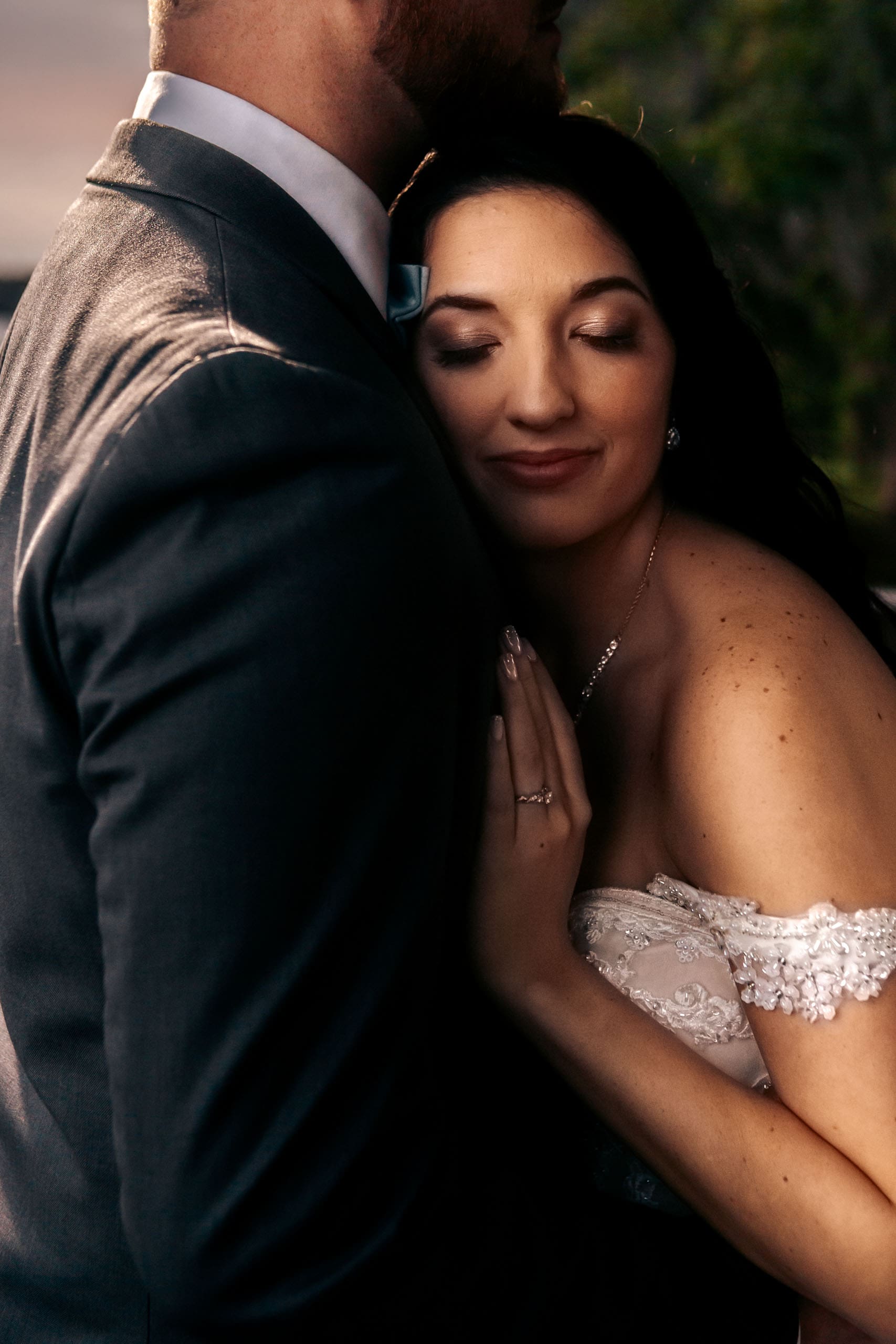 Embrace the weather – Is it raining? Grab a clear umbrella and get a candid bridal portrait. Not only does it save your hair, it makes for a great photo prop!
Getting Ready – Have the photographer take a candid photo of you getting ready. Extra points if you can find a mirror to utilize!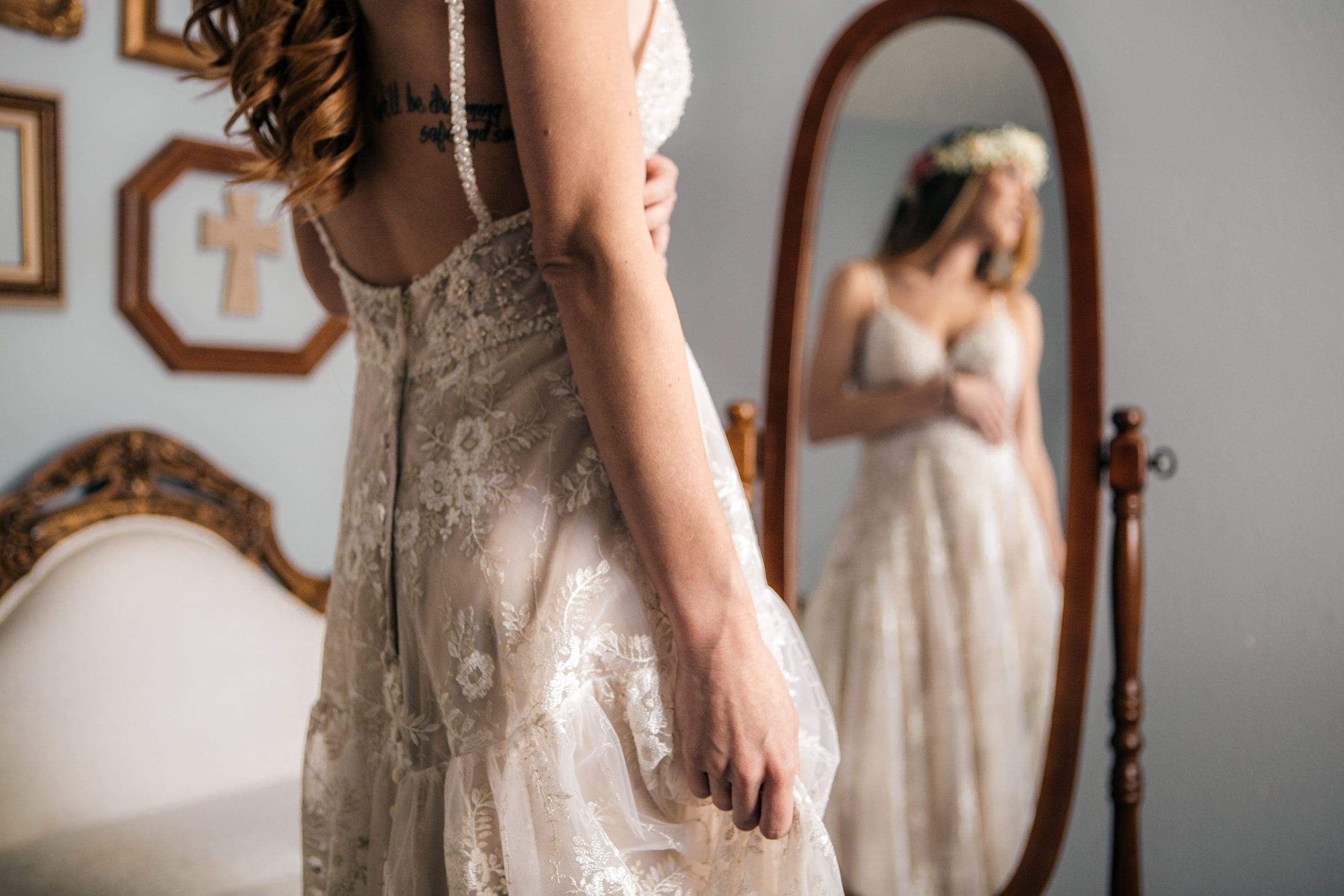 Bridal Party
Shots – There's no need to make bridal party photos boring! Grab some shots and get some photos (at the same time!).
Bridal Party Onlookers – Include your bridal party in some of your bride/groom portraits to capture everyone's admiration and love.
Smoke Bombs – Add some color and energy to your photos! Put your bridal party to work holding some smoke bombs!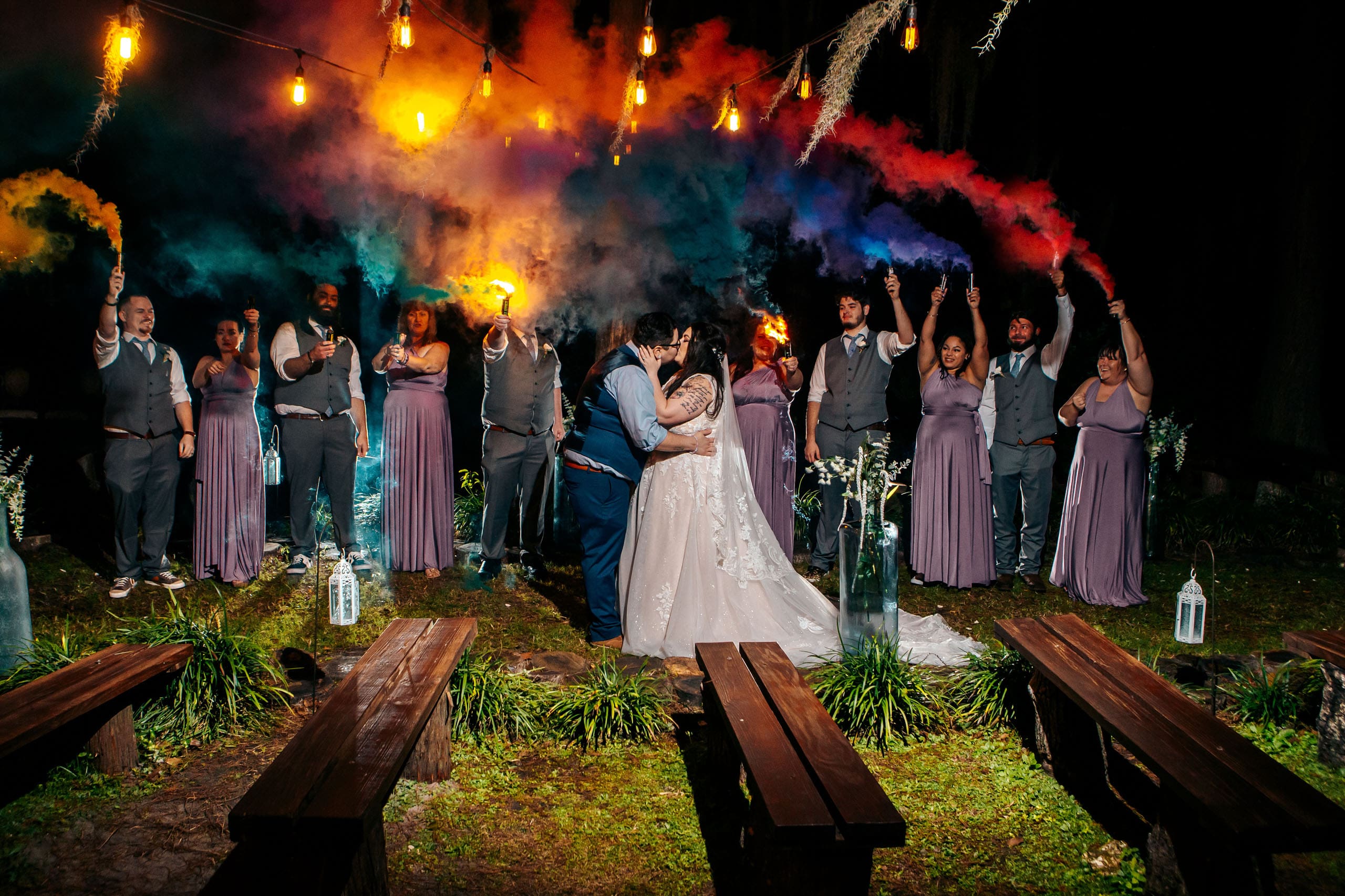 Pre-Ceremony Groups – Make use of your time before the ceremony to grab photos of the bridesmaids and groomsmen in groups. It will save time after the ceremony – leaving you more time for bride/groom portraits.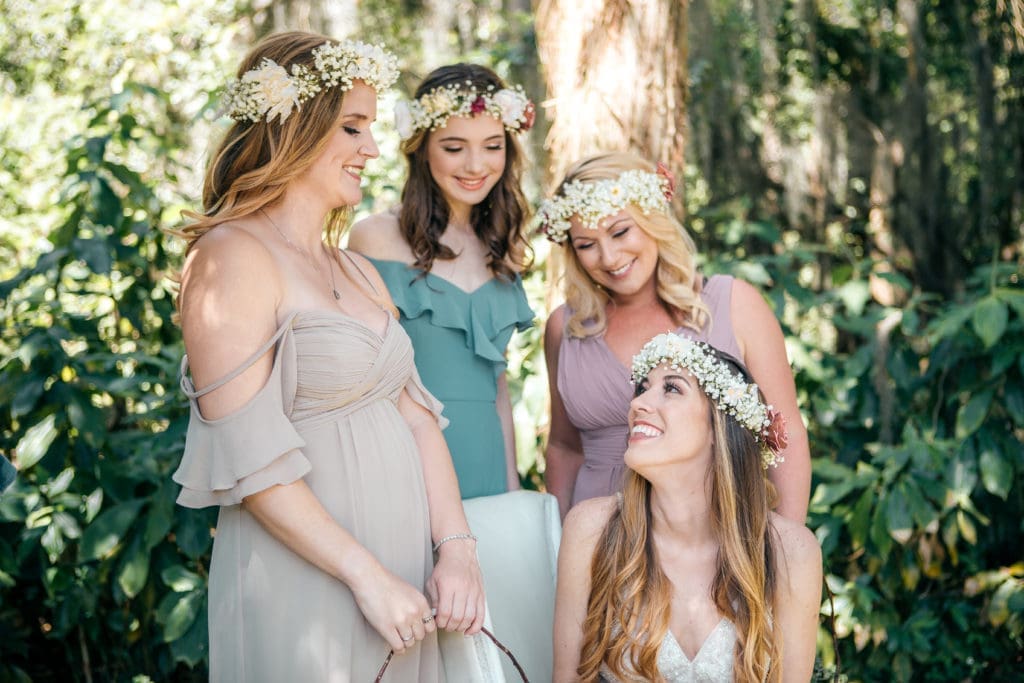 Bridal Party First Look – A first look isn't only for the groom! Grab your bridal party's reaction for a memorable photo.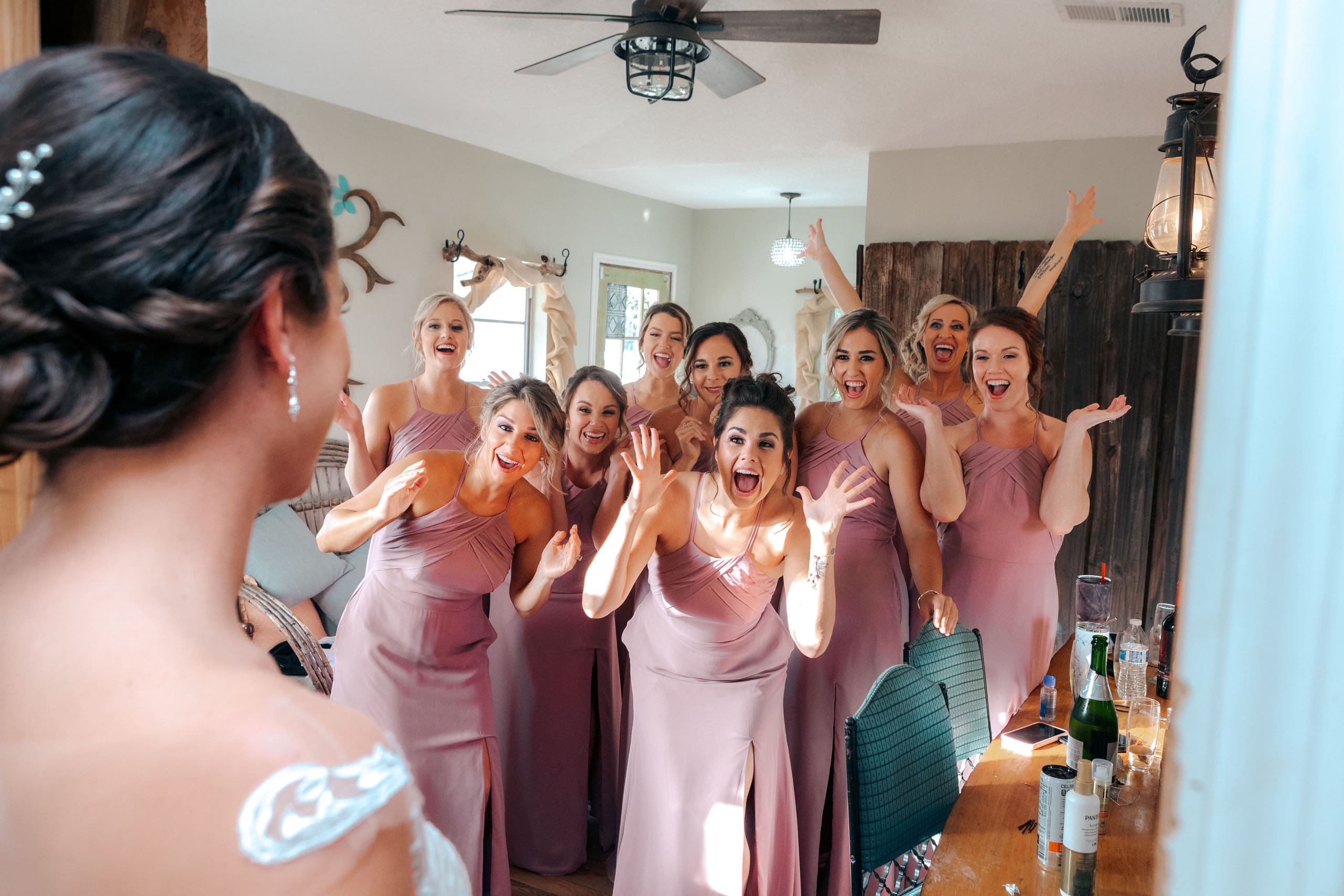 Unique Angles
Landscape Portrait – Have your photographer take a photo from the ground to capture all of the venue's natural beauty in addition to your love.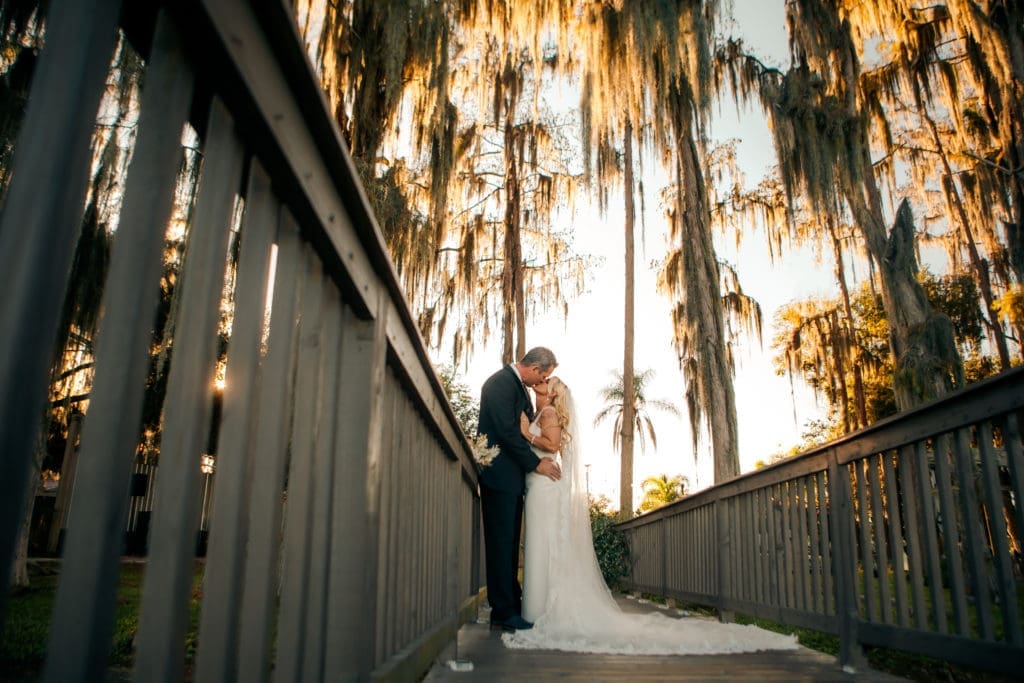 Drone – Capture all the angles utilizing a drone – perfect for bride/groom portraits or photos of the venue.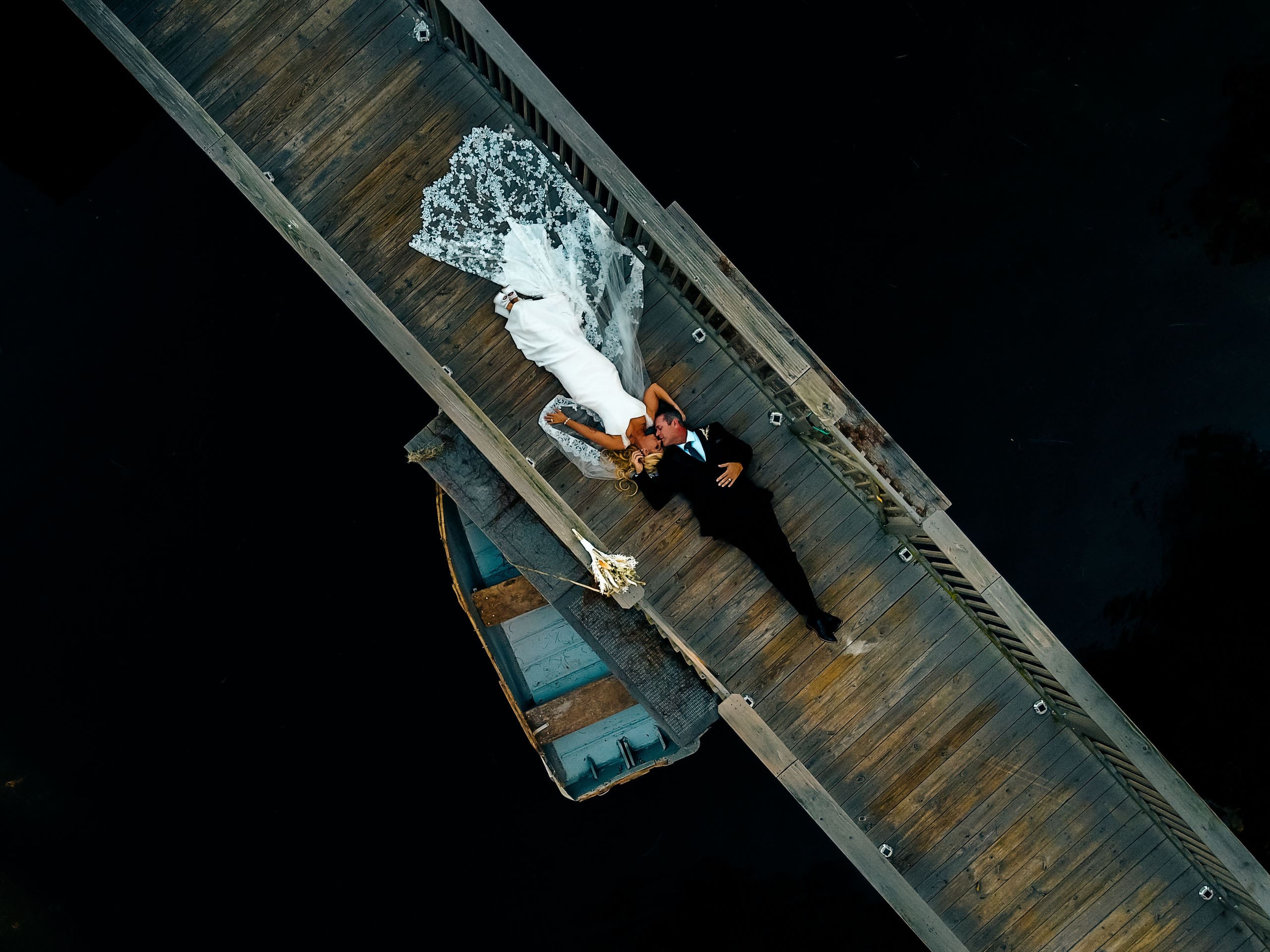 Silhouette – Make one of your last photos a romantic silhouette in the dark. Not only does it showcase the venue, it creates a memorable artistic print.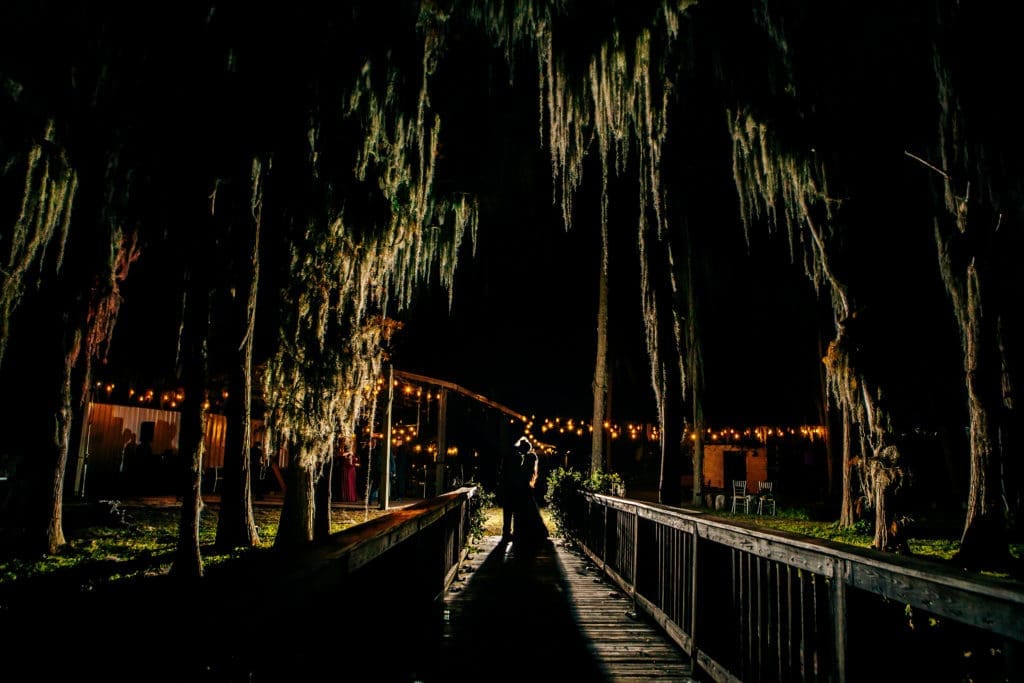 Double Exposure – A technique that layers two different images on top of each other – it makes for a unique and beautiful photo.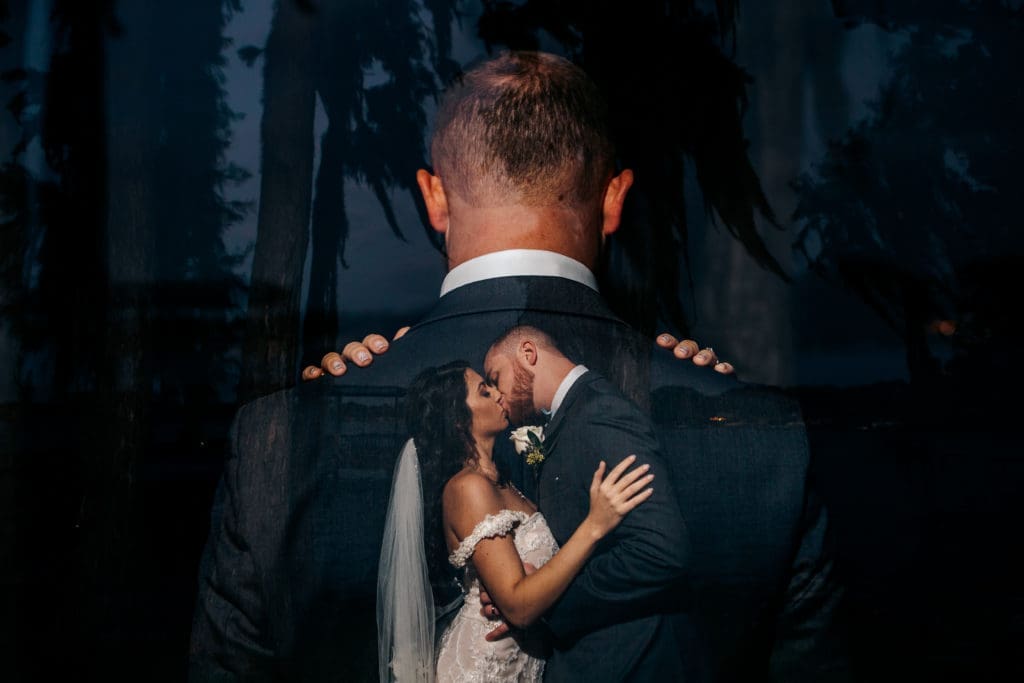 Veil Shot – Get up close and personal with your photographer with a veil shot!
Interested in learning more? Contact me to set up your free bridal consultation!